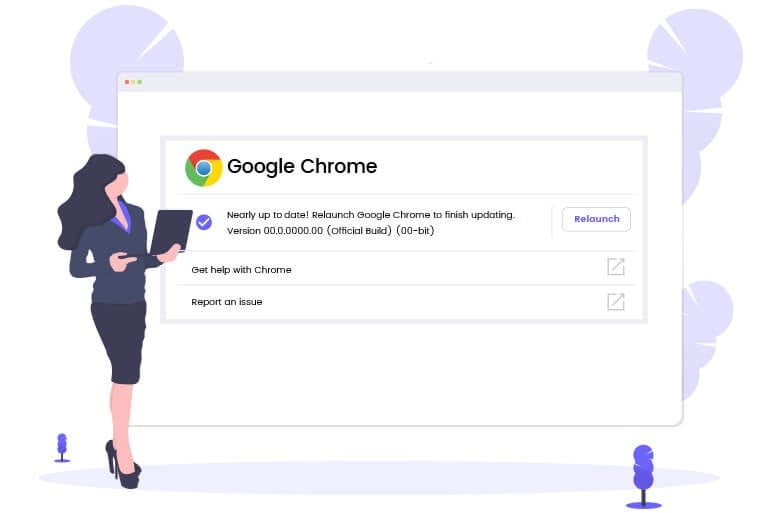 Chrome's latest update was paused by Google due to concerns that a bug is wiping users' data.
The latest version of the most popular browser is Chrome 79. And more than 1 billion people use the web browser. The reported bug seems to affect only apps that use Android's built-in WebView. This is a feature that allows users to view web pages within an app.
The fault appears in a bug report of the Google developers. They revealed that the issue related to file migration from Chrome 78 to Chrome 79. "We are currently discussing the correct strategy for resolving this issue," one of developer explained. The first one would be to continue the migration, moving the missed files into their new locations. The other would be to revert the change by moving migrated files to their old locations. "We will let you know which of these two options have been chosen soon," the developer mentioned.
The latest version of Chrome has probably already automatically installed itself on the devices of millions of users.
Wiping users' data made them mad
Some users described the bug as "a catastrophe" and a "major issue" after losing data in third-party Android apps.
"I'm sorry for the data loss! I know from experience that it's really frustrating to have to deal with a problem that you have little control over. I understand that losing data puts you in very difficult positions," another Google developer wrote.
"This issue is marked P0 [highest priority]. So, at this point, we don't need more reminders about how important this is for you."
Google should release a full list of affected apps and did not immediately officially comment the situation.
This happens just a few days after Google announced a new feature that would alerts users when their credentials are compromised.