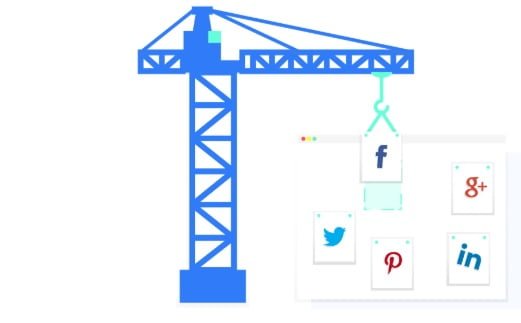 Federal Trade Commission announced that Facebook will pay a $5 billion fine, the largest ever levied by the Commission against a technology company.
According to Reuters, the fine was approved to settle the investigation into Facebook's privacy violations after the Cambridge Analytica revelations. This was triggered last year by allegations that Facebook broke a consent decree from 2012, by sharing information of 87 million users with the political consulting company Cambridge Analytica, which also had Donald Trump as a client.
The settlement was adopted by the Commission with a 3-2 vote.
Facebook confirmed it would pay the fine and said the FTC deal would provide "a comprehensive new framework for protecting people's privacy." Facebook's share price fell about 1% on Wednesday morning, to trade at $200.39.
Facebook also agreed to pay an additional $100 million to settle allegations that it misled investors about the seriousness of its misuse of users' data, the Securities and Exchange Commission said.
Therefore, Facebook's board will create an independent privacy committee that removes "unfettered control by Facebook CEO Mark Zuckerberg over decisions affecting user privacy." The company also also agreed to exercise greater oversight over third-party apps, and announced it was ending access to friend data for Microsoft Corp and Sony Corp.
Under the deal, Zuckerberg and other Facebook executives must sign quarterly certifications attesting to privacy practices. The FTC said Zuckerberg or others filing a false certification could face civil and criminal penalties. Also, Facebook is barred from asking for email passwords to other services when users sign up, from using phone numbers for advertising if they are obtainted in a security feature such as two-factor authentication. The company has to obtain users' consent to use facial recognition data.
Facebook announced it initiates a review of its systems and that will use "hundreds of engineers and more than a thousand people across our company" to review its systems.
"As part of this settlement, we're bringing our privacy controls more in line with our financial controls. Going forward, when we ship a new feature that uses data, or modify an existing feature to use data in new ways, we'll have to document any risks and the steps we're taking to mitigate them", announced Zuckerberg in a Facebook post.
The FTC also announced that Alexander Nix, Cambridge Analytica's former CEO and Aleksandr Kogan, former app developer, had agreed to a settlement restricting how they conduct business.