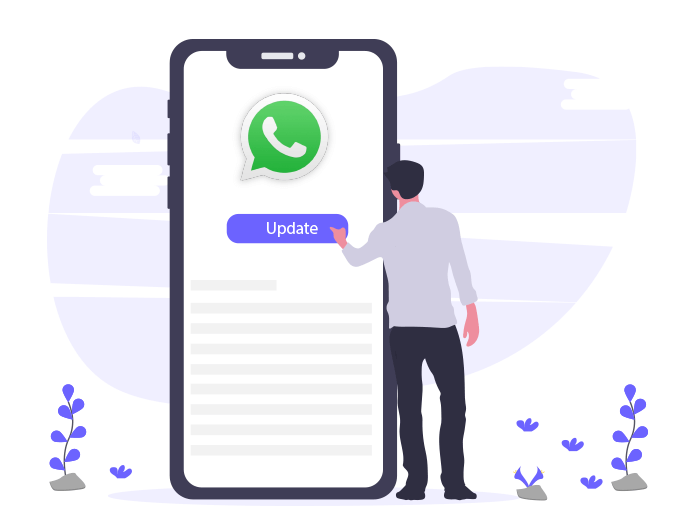 What is Pegasus spyware?
Having surfaced in mid-2016, Pegasus is stealthy and dangerous spyware for mobile, which can evade forensic analysis, and avoid detection by anti-virus software. Neither iOS or Android users are safe from its attack. The 'Pegasus' spyware, known by the other name Q-suite, has capabilities beyond WhatsApp. But it came into news when WhatsApp, used by millions of people worldwide, discovered 1400 instances of spyware being used between April to May 2019. Update WhatsApp now and avoid the installation of the 'Pegasus' spyware.
Attorneys, journalists, human rights activists, political dissidents, diplomats, and other senior foreign government officials were the target users of Pegasus spyware. Facebook has filed a lawsuit against NSO Group, an Israeli spyware developer that sells Pegasus spyware.
How does Pegasus spyware work?  
Pegasus spyware enters the mobile phones through a malicious link and has capabilities to read text messages, track calls, collect passwords, gather data from other apps and collect geo-location of the phone. 
A hacker purchases it and then it sends a web link via WhatsApp to the targeted person, convincing them to open the link. As soon as the victim clicks on that link, Pegasus spyware gets installed on his phone and starts working.
Never asking for any permission, you do not get the slightest hint that something has been installed on the phone and it is hacked. After getting installed, Pegasus contacts the hacker, who starts giving it the commands.
He can ask for anything from your phone and can also listen to any telephone calls. It can turn ON your microphone and camera and can see whatever is happening around you. But, in this case, you have a chance to remain safe if you are cautious enough not to click on that link.
Are you using WhatsApp for voice calling or video calling? With a new modus operandi, a hacker video calls a person, whether that person receives a call or not, he can hack his phone just by a missed video call. Now, who can stop receiving a missed call?
Characteristics of Pegasus spyware
It outsmarts your preventive measures, such as having a strong password, fingerprint, number key. And you never get the slightest idea about their presence in your child's phone.

Pegasus was taking the benefit of smartphone's loophole – 'zero-day.' The manufacturers of smartphones were unaware of such means of escape. So, there wasn't a solution or a precaution to it. And we have seen the results.

Despite being in use for the last 3 years, none of the three – WhatsApp, apple, or google – had any idea of their frightening impact. Out of the 1.5 billion or so users of WhatsApp, we can never say for sure that only 1,400 people were affected.
How to make sure your child's phone is safe from Pegasus spyware
Once your child receives such malicious video call, their every movement, information, phone calls, and applications will be in the hacker's possession. He will know their location, network details, can access settings, and can know everything they did.
WhatsApp has launched an update to fix this bug, so by installing it, you can remain safe from Pegasus.  
However, the vulnerability exists in the following versions of WhatsApp:
WhatsApp for Android prior to v2.19.134;

WhatsApp Business for Android prior to v2.19.44;

WhatsApp for iOS prior to v2.19.51;

WhatsApp Business for iOS prior to v2.19.51;

WhatsApp for Windows Phone prior to v2.18.348;

WhatsApp for Tizen prior to v2.18.15.
WhatsApp has stated that they encourage people to upgrade to the latest version of their app, as well as keep their mobile operating system up to date. This way, they can have protection against potential targeted exploits that are designed for compromising information stored on mobile devices. Don't wait: update WhatsApp now to avoid the installation of 'Pegasus' spyware. 
Parents need to keep themselves updated about the advancements in the technology to allow their children to enjoy its benefits without compromising the safety. So don't forget to update WhatsApp now to avoid unwanted installation of 'Pegasus' spyware.
The Bit Guardian Parental Control has a variety of features to protect kids online, permitting parents to block suspicious, inappropriate apps.