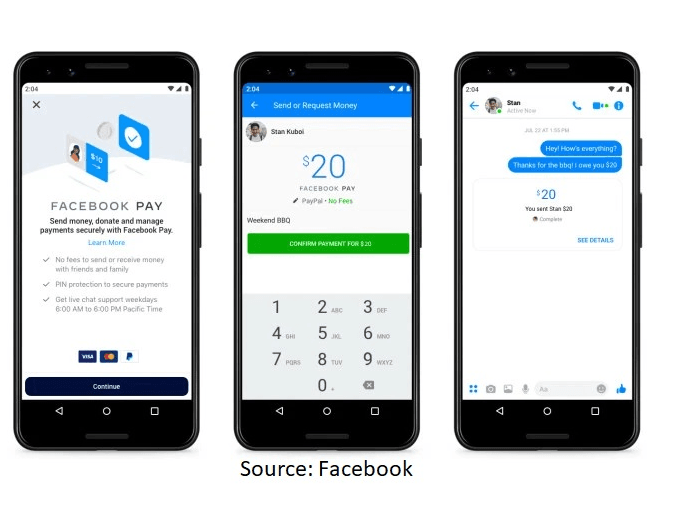 Facebook pay, a new payment service will let anyone send or receive money without fees. At the same time, Facebook mentioned that payment data across Facebook, Instagram, WhatsApp and Messenger can be used for ads. So, you should pay with your data to use it. The service appeared just after Facebook announced it would not remove political ads before the UK's General Election.
Unlike the existing Facebook Payments, Facebook Pay will work with credit cards, too. At the moment, the new service is available on Facebook and Facebook Messenger in the USA. It will also launch on Instagram and WhatsApp. Users do not necessarily need a Facebook account in order to use the service. They just have to be logged into one of the apps.
The company announced it would provide a transaction history and payment details across all the mentioned apps. Still, this will not be visible, unless the user chooses to share it. All the data about the credit cards will be encrypted and users could lock their accounts with a pin.
In order to use the service, as user, you should pay with your data. The data collected from transactions could be used for advertisements. "For example, if you buy a baseball glove on Facebook Marketplace, you might see an ad for a baseball bat", the company mentioned. The service will not automatically show up in WhatsApp if it is setup on Facebook first. It must be added to each app individually and it will be accepted as a payment on the Marketplace.
Although the service arrives as the social media giant works to approve a new digital cryptocurrency – Lybra, the officials mentioned Facebook Pay is a completely  separate project.