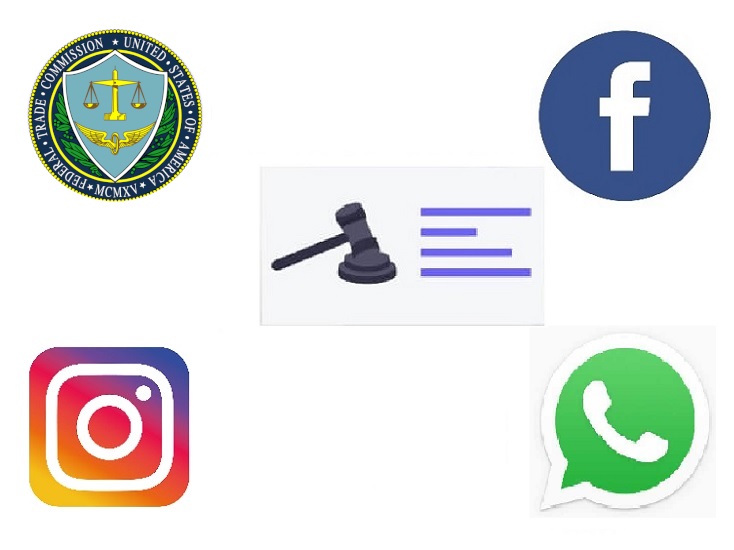 The U.S. Federal Trade Commission asks the court to allow its antitrust lawsuit against Facebook. FTC says that that the company's had an "exclusionary conduct", shutting out new competition.
The monopolistic position brought the antitrust lawsuit
In August, the FTC refreshed its antitrust case against Facebook. But in the new version, it also added details on the accusation that Facebook crushed or bought out other rivals. The agency requested that a judge force them to sell Instagram and WhatsApp.
The FTC has been steadily increasing its push against big tech companies, and this lawsuit is one of their most significant challenges.
According to the Commission, for more than a decade, Facebook's dominance has been so hegemonic and it has established itself as a monopoly. In the statement if filed to the U.S. District Court for the District of Columbia, it mentions that, Facebook's market share (>72%) exceeds the level of a monopoly.
The Commission mentioned that Facebook bought Instagram and WhatsApp in order to maintain its monopoly.
Facebook denies allegations, as always
Still, Facebook (now Meta) denied the allegations, saying that these claims "ignore the reality." According to a spokesperson, the court should dismiss this second complaint, as it did with the first one. He mentioned that users have now more choices to connect and communicate online.
Facebook argued that FTC Chair Lina Khan should not have the right to vote on this case. They said that she had prejudged the case before she was nominated to the commission. The FTC maintained that it was the court, not the commission, which would decide this case. Facebook said that Khan had already pre-judged the case because of her previsous work.
Thus, if this case goes to the court, it might be one of the most difficult ones for the social media platform. And the U.S. Federal Trade Commission does not intend to step back.