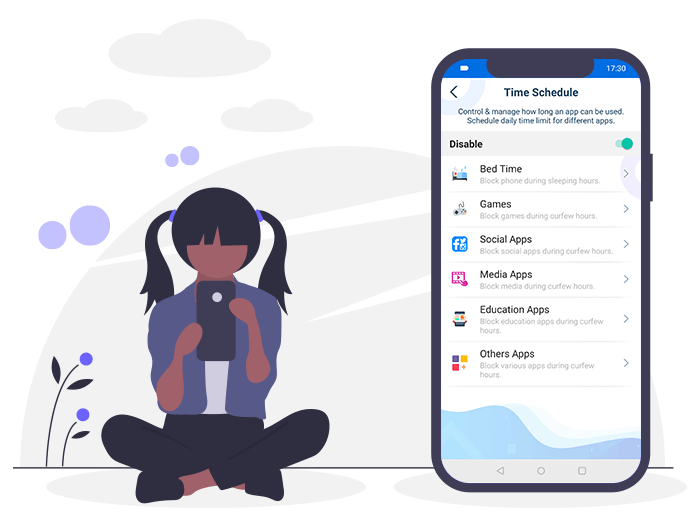 Gone are the days when tech-savvy kids could manipulate parents on digital platforms. Now, parents have more authority and power over a child's phone activities through parental controls.
To take another step forward, Bit Guardian introduced a brand new functionality- App Time Limit, which puts an end to the prolonged hours of app viewing. Wondering how? Download it now to check its functionality.

App Time limit encourages parents to create app groups based on the app category, child's time table, or whichever way is suitable for the child. The group will work as a set of apps that are scheduled for a fixed number of hours in the day and days in a week. Once the hours are over, the child is unable to view the app.
Even though the app comes as a bomb on children yet keeping in consideration kid's emotions, Bit Guardian has added a request button on the kid's side. The kid may request for a time extension on the app groups. However, the discretion of time extension still lies with the parent.
If you are wondering this sounds similar to the Time Schedule feature, then let us tell you it's not. While Time Schedule is specifically created to create bedtime, study hours or organize a time limit on a certain category of app, App Time Limit offers the flexibility to create a customized group of apps with a time allowance of a fixed number of hours.
It seems the Bit Guardian Parental Control is on a roll and has plans to make a child's life even tricky in the coming days. Watch out, kids!