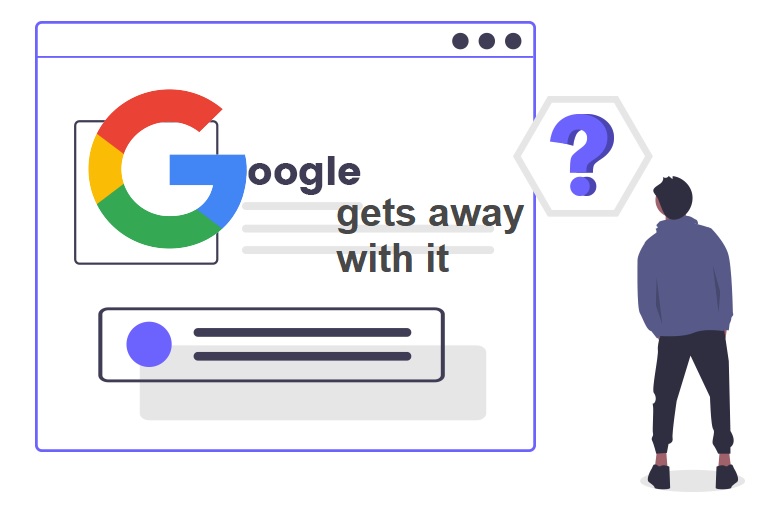 The UK Supreme Court rejected a lawsuit against Google. The claimant had sought billions in damages from Google. But the judge said they had failed to prove damage caused to individuals by the data collection. Future lawsuits may have a chance of being successful if they can prove the damage done to those individuals.
Lawsuit against Google: group action not possible
In his judgement, Lord Leggatt said a key issue was that "the claim has been framed in order to try to bring it as a representative action" for many people.
According to him, the claimant seeks damages for all the represented individuals. But he could not prove the bad effects that Google's use of personal data might have had on the individuals.
But he added that the case had a "real chance of success" if pursued by the claimant as an individual, instead of as a mass action.
Google reacted, mentioning that the events happened a decade ago. Also, the company mentioned that it addressed those at the time.
A huge disappointment
Richard Lloyd, former director of Which? brought Google's case and alleged that Google cookies collected data on health, race, ethnicity, sexuality, and finance through Apple's Safari web browser.
Affected iPhone owners would have received a small payout, but Google could have faced billions in fines.
Lloyd believes that the Supreme Court decided to slam the door shut in this case. Still, the court admitted this would be the only way for millions of users to get fair redress.
Lloyd mentioned that the government should work to make it easier for groups of consumers to take action in cases of data breaches. Thus, he thinks that current legislation is too difficult for the average individuals to take on tech giants in court.
Jim Killock, Executive Director for Open Rights Group, added that this is not fair. He said it is "unreasonable" to let individuals take on the tech giants.