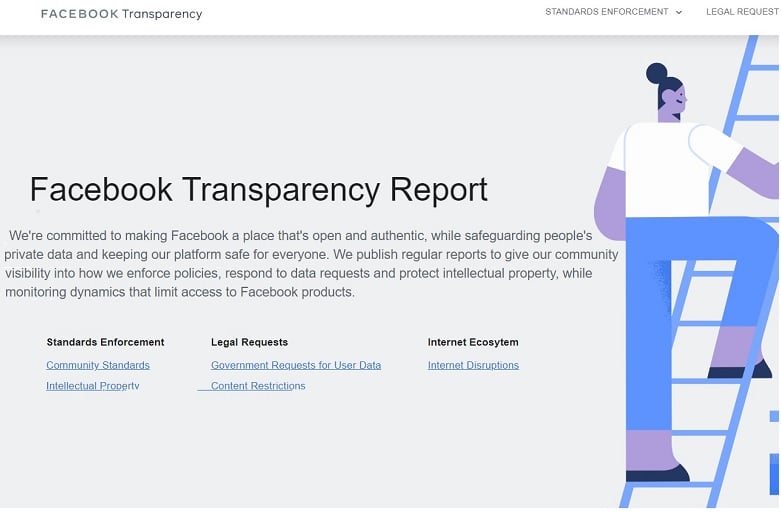 Facebook announced that the US Government demands for more user data then ever. The demand increased by 16% during the first half of this year compared to the second half of last year. Thus, this is the highest number of government demands it has received since 2013.
Facebook mentioned that two-thirds of all the requests came with an order that prevents the company from telling the user about the request for their data. But since the Freedom Act passed in 2015, companies have been allowed to request the lifting of those orders.
Facebook says that it detected 67 disruptions of its services in 15 countries. This is more than the 53 disruptions in nine countries during the second half of last year. Also, it mentions that the company pulled 11.6 million pieces of content. This means more from 5.8 million in the same period a year earlier. Facebook made the decision because they violated the social media giant's policies on child nudity and sexual exploitation of children.
Instagram user data
The company also included Instagram in its report for the first time. It announced that it had to remove 1.68 million pieces of content during the second and third quarter of the year. Facebook mentions that it responds to government requests for data in accordance with applicable law and our terms of service.
In order to provide information on the nature and extent of the requests, Facebook regularly produces this report. Also, the social media giant mentions that this is part of its effort to share information about the requests coming from governments. Besides, these reports offer information about the policies and processes Facebook has in place.
"Facebook may voluntarily disclose information to law enforcement where we have a good faith reason to believe that the matter involves imminent risk of serious physical injury or death. For both Legal Process and Emergency Disclosure requests, we report the number of requests received, the number of user/accounts requested, and the percentage of requests where we produced some data,", the company says on its website. Only 9.5% of the requests received since 2016 were emergency ones.