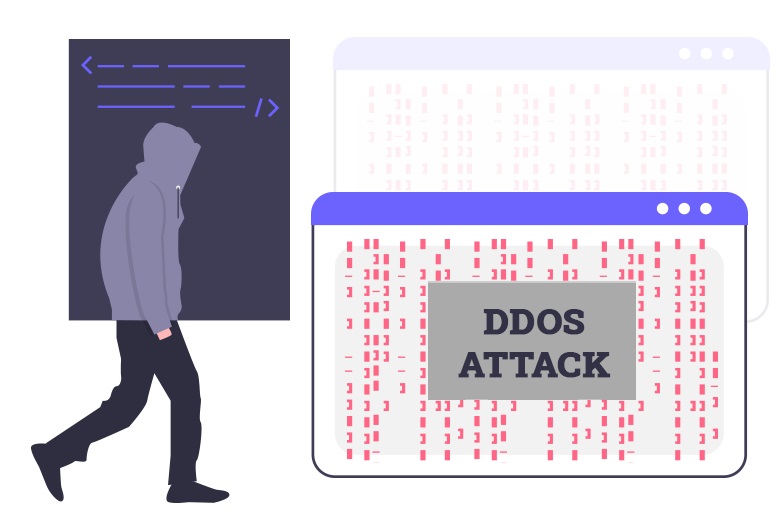 VoIP.ms, Canada's only VoIP provider, is still struggling with a week-long, massive ransom distributed denial of-service (DDoS) attack. Everything began on September 16th. The company, which provides internet telephony services to businesses across the US and Canada, confirmed the incident.
The DDoS attack affected their website
The attack on VoIP.ms's domain name service (DNS) made its website hard to reach. So, the company released a statement apologizing to customers. Also, it mentioned that it was still being targeted by what it calls a ransom DDoS attack. The company has over 80,000 customers, in 125 countries.
Recent research reports that Distributed Denial-of-Service attacks are more frequent, more disruptive, and increasingly involve demands for ransoms. VoIP.ms' website currently says it is using Cloudflare to protect itself from these kinds of attacks.
Cloudflare helped to block what they claim is the largest DDoS attack on record. The attack had 20,000 of compromised internet-connected devices in 125 countries. The original Mirai botnet appeared five years ago following one of the largest security breaches of the Krebs on Security blog.
Captcha challenge for visitors
Now, VoIP.ms is not accessible to visitors who refuse to answer a captcha challenge. After solving the captcha, the VoIP.ms website currently displays a message. This informs users that "A Distributed Denial of Service (DDoS) attack" continues to target their Websites and POP servers. Moreover, it mentions that although the team is working to stop it, the attack affects the services.
In a recent Facebook post, the company said that the team is using additional professional help to solve the problem and restore their service. Still, this did not stop customers from getting angry.
According to BleepingComputer, the attackers asked for one bitcoin, which means about $45,000, to stop the attack. Also, recently, two UK companies that operate in the same field suffered the same kind of attacks. According to Voip Unlimited, attackers asked for a huge ransome.