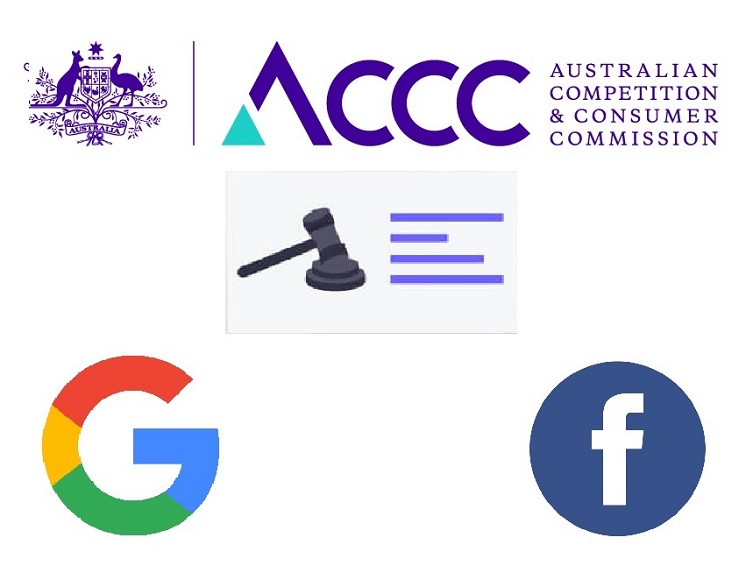 Tech giants will have to face increased regulation pressure. But Australia's competition regulator mentioned that rules which should turn into a law this month, were just the beginning.
Giants to pay for news content
In December, the Australian government announced legislation that would force Google and Facebook pay for content. Josh Frydenberg, the federal treasurer, said tech giants should start negotiating the price with for the content they show on the platforms.
The decision came after and investigation according to which the giants held too much market power in the media industry. And the authorities considered it a threat for any democracy.
So, according to the draft, Google and Facebook would become subject to mandatory price arbitration. This would happen if they could not reach an agreement.
More companies could enter the list
According to Rod Sims, Australian and Competition and Consumer Commission Chairman, "if we see market power elsewhere, we can add them to the code."
So, it means that any company that would become too powerful using external content should obey the rule.
Otherwise, any digital platform, no matter how big or small, should pay fines up to A$10 million.
Still, some Australian media organizations reacted and mentioned that the authorities did not included other big players, in the legislation. Thus, Facebook's Instagram and Google's YouTube would not come under the legislation.
The law should receive Parliament's vote this month, after it was postponed in December. The regulators came to this solution after ACCC discovered that $53 of every $100 spent on online ads go to Google. Also, $28 go to Facebook and $19 to other media companies.
The pressure increased
The pressure for the tech giants increased even more after the US Capitol riot. Thus, Facebook, Twitter and other smaller platforms blocked president Donald Trump. There are voices that say they should have acted earlier.
Still, others mention that by the steps they took, the platforms violate freedom of speech.
That's why EU and also British officials raised new questions on the regulation of Big Tech. This happened after Facebook and Twitter banned Donald Trump's accounts. And one of the most important questions is if the authorities should treat or not these companies as publishers.
Anyway, big tech companies had tough reactions, and they even threatened that such rules might interrupt the free services they offer.