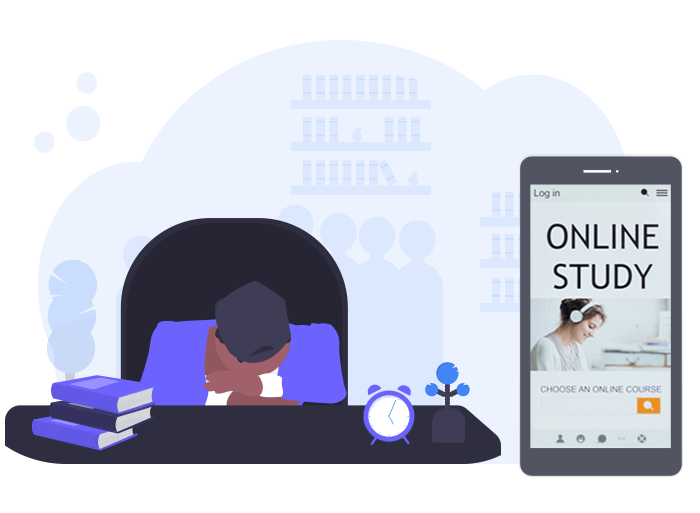 Today's digital kids are absorbed in mobile phones and parents chasing them to get rid of these addictive gadgets. In this evergreen Tom & Jerry situation, what parents and teenagers fail to notice is the existence of teenage apps for Android phones which benefit teenagers in unexpected ways. It is high time, parents realize the advantage of such apps and teenagers start spending more time on them.
So, without any further ado let's dig deeper into the 10 most popular apps for teens and understand its utility in their lives.
10 Best Apps for Teenagers using Android Device
A child can have all apps on the cell phone yet feel lost and uncomfortable in many situations. And it is hard to filter faces today, so there is a high possibility of kids falling into unanticipated trouble anywhere anytime.
As a precautionary measure, kids need to have an emergency tool through which they can notify parents in times of crisis.
Bit Guardian Parental Control offers a Panic/SOS button and a Pick Me alert to communicate with parents for help.
The SOS button rings a loud siren on parents' phone along with the location whereas the Pick Me alert sends a notification with Google Maps location of the child.
Bit Guardian Parental Control also ensures continuous monitoring by the parent using the GPS tracker.
Teenage life is all about learning new skills and honing the existing ones. In the presence of a portable machine-like cell phone, learning gets more intuitive and affordable.
Out of the many apps for 13-year-olds, Duolingo has gained immense popularity for it is easy to use and has a vast content.
Teenagers can improve their language skills by using Duolingo, an innovative platform for language learning. They are also able to improve writing, speaking, reading and listening skills using Duolingo.
Languages covered in kids' school syllabus are also covered in Duolingo like Spanish, French, English, German, etc.
Color Splash Effect is the best app for teenage girls who suffer from insecurity and complexes about their skin. 
This gorgeous photo filter app selectively colors your photos into black and white, sepia photo and old photos.
There is a wide range of photo filters in the app which makes your dull and low light photos look extraordinary. The app uses pictures from the gallery or the one captured from the camera.       
If your kid wants a decent online presence, then this is the app to bank upon. The best way to exploit the app is to create the prettiest display pictures for your social media profiles.    
Evernote is a productivity enhancer, multi-functional tool for teenagers that come handy in any situation. Whether taking notes or running to the grocer-Evernote is your secret keeper.
The tool facilitates the creation of lists, notes, and checkboxes. Evernote enables projects by providing options to store information like sounds, links and almost anything that a kid needs.
Being a cloud-based product, children can access the notes from anywhere in the world and on any device.
Evernote is also a helpful organizing tool that allows making separate notebooks and tag notes. The planning tool is widely popular with kids, especially teenagers, to eliminate the load of multiple notebooks in the bag.
In fact, the editing tools are exceptionally well, allowing children to, highlight, color-code or magnify fonts during classes. 
There is a lot to learn beyond the classroom walls and theoretical books. TED Talks is the most suitable app for generation Z, teaching them precious lessons on humanity and ethics.
The app comprises of individuals coming from various walks of life and sharing their failures, experiences, and successes via the medium of storytelling.
The inspiring talks do not only consist of emotional downfalls but comprise of a large number of practical solutions that every child can learn from.
And one big reason why children will relate to these talks is that they are typically funny!
Out of the many apps for teenage girls, Wattpad has made a remarkable name even after heavy competition from gaming apps.
This app is a complete package for teenagers interested in reading and writing stories.
The globally renowned app has a collection of stories in different genres like romance, murder mystery, inspirational, motivational, sci-fi, etc.
Additionally, if you are the expressive type, then pen down your stories and share it with the world through the Wattpad app.
One unique blend to this storytelling app is its capability to play with teenagers' creativity by allowing them to create drafts, add new chapters or add a cover to existing stories.
The teenage period can be very disturbing and equally distracting. While there are plenty of things to do, there isn't much time to execute. 
To manage time and handle tasks without getting overwhelmed, teenagers can resort to Timetune, an app that benefits kids in maintaining a timetable.
You can create calendars without entering calendar dates, the schedules repeat automatically.
Feed the daily routine and get customized notifications in the form of pop-ups, sound, vibration, message, voice, etc.).
Using the pioneering app, get ready to perform plenty of tasks in the day without a single hiccup.
Academic work has never been so distracting as it is today. Even libraries are no longer a silent zone to read peacefully.
But guess what you are not in dire straits. Choose a brand-new way of studying by focusing on Study music.
Unlike other music apps, Study Music comprises of nature's sound, rain droplet music, alpha music, instrumental tunes and more, to improve one's concentration and focus.
This is the best way to relax and study not only because of the audio music but also the exceptionally designed video for relaxation.
This app has not only gained popularity amongst teenagers but also teachers and corporate workers. It is clearly a great example of white noise, helping many patients in sleeping.
Handling a phone when friends and siblings are around can be a bit difficult. There are plenty of inquisitive eyes wanting to break into a teenager's phone.
Knowingly or unknowingly, teenagers give out confidential information about their relationships and school affairs.
It is a wise practice to use an App Locker, which enables locking individual apps and even WIFI, Bluetooth, mobile data, etc.
These security measures are highly needed for the overall protection of data on the phone. 
Although, advocating games to teenagers is not a wise choice yet playing Words with Friends mobile games can prove beneficial. 
This scrabble-look-alike game is a clever way to kill time as well as the best educational app. Simply, a great way to learn new words while you have nothing else to do.
Teenagers can join and invite more friends to play an interesting word game and simultaneously improve vocabulary. 
It is time for parents to come out of the dilemma of handing over a smartphone to kids. As long as your child is exposed to these popular apps which cater to their intellectual side and schoolwork, parents should not fret.
 So, make teenagers install the best teenage apps for 2019 and share their experience.