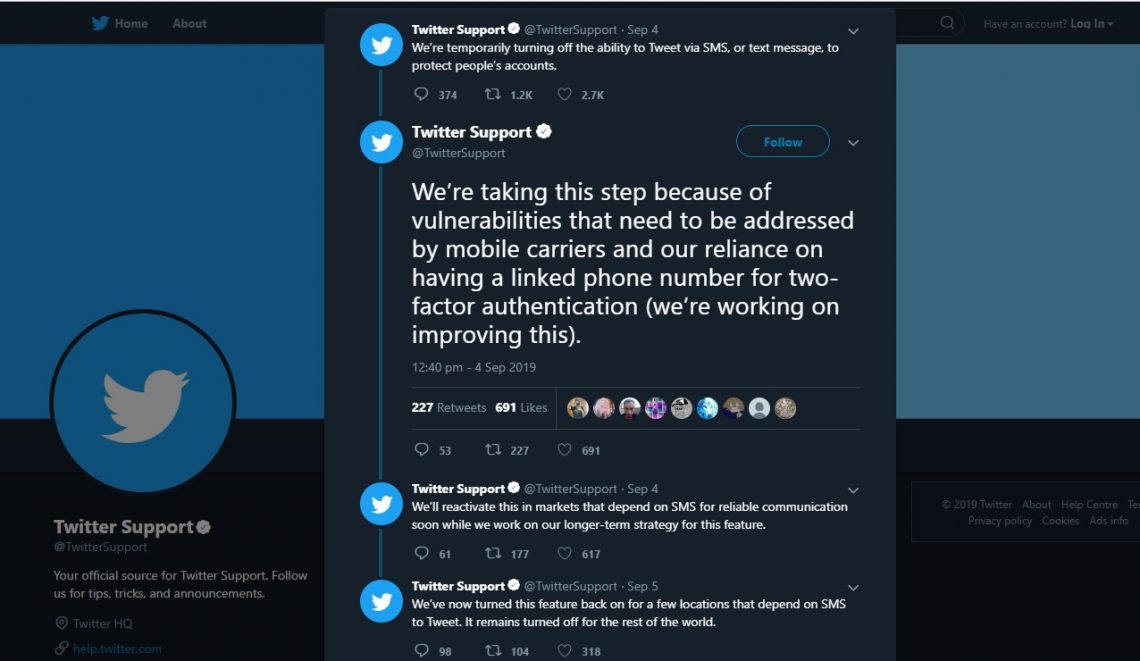 Twitter decided to temporarily disable the "Tweeting via SMS' feature. The decision comes after the account of Jack Dorsey, Twitter's CEO, was abused by a hacking group (Chuckling Squad). The attackers sent a series of racist and offensive tweets to his followers.
The attackers managed to replicate a mobile phone number, associated with the CEO's account and then abused it to post racist and even bomb threats from it, via SMS.
The technique of replicating someone's mobile phone number is called "SIM swapping" – attackers social engineer victim's mobile phone provider, so that the company will transfer target's number to their SIM card.
According to The Hack News, Twitter announced that it disabled the feature and it is working on "a two-factor authentication", but has not provided any timeline of the reactivation of the feature.