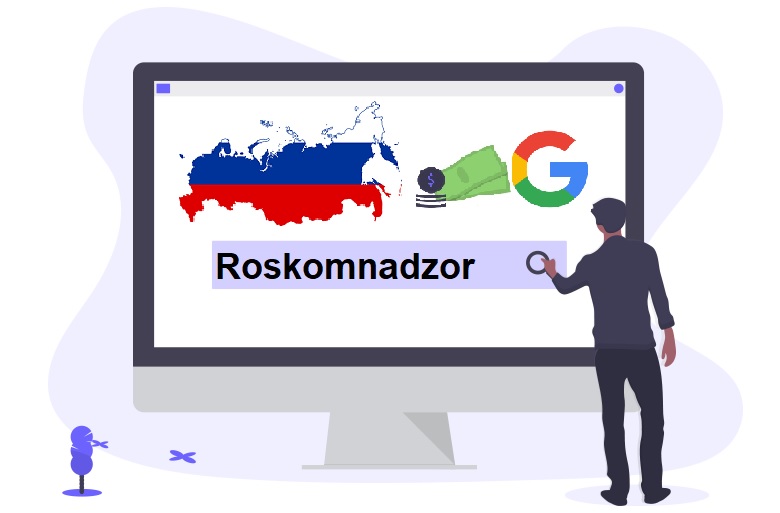 Russia fines Google 11 million roubles, which means over $137,000. The judge mentioned that the fine comes as the platform failed to delete what he called "fake" information about the war in Ukraine. Moreover, the court said that YouTube did not remove video produced by Ukrainian far-right groups.
Russia fines Google after Roskomnadzor prepared it
Just earlier this month, Russia's communication watchdog, Roskomnadzor announced two administrative protocols. According to the Telegram post, this was for the "illegal" content that YouTube refuses to remove. So, the decision was "for failure to remove materials recognized as prohibited by the Russian Office of Prosecutor-General".
At that moment, it warned it would punish Google for "spreading fakes" on YouTube.
Now, Moscow's Tagansky District Court found Google guilty of administrative violations. Thus, the giant should pay two fines which total 11 million roubles, in two cases. Still, for the moment, Google did not react.
According to TASS news agency, the fines came for what Moscow called distribution of innacurate data about Russian troops losses. Also, it considered false information about civilian casualties in Ukraine and the distribution of videos produced by the nationalist Azov battalion.
These are just the latest steps
Russia reacted by blocking foreign social media platforms. Thus, it blocked Facebook and Instagram, while domestic companies tried to pick up the pieces. But YouTube is still available.
Still, a new case against Google started, for the distribution of videos that called for terror attacks in Russia. The information came from the RIA news agency.
Google decided to ban Russian media from receiving ads money, in February. In fact, it blocked access for the Russian propaganda (state-owned media) from getting money generated by displaying Google ads. Now, the Russian authorities seem to counter-attack, trying to recover the money it lost due to Google's decision.