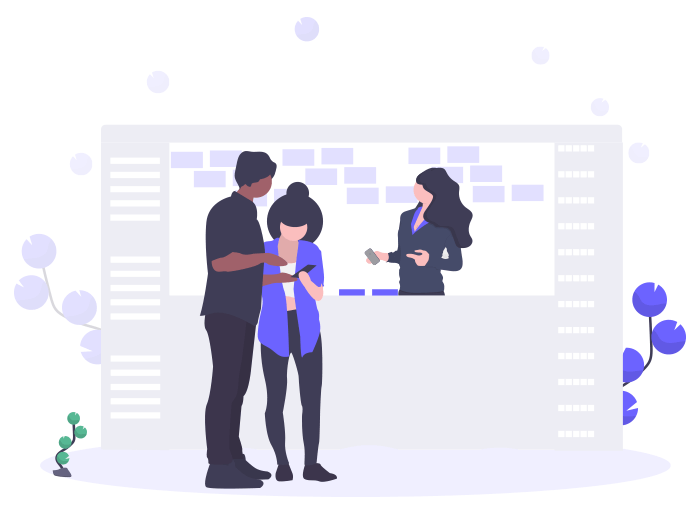 Do you have reasons to buy your child a phone? Here are 6 things to consider before buying a phone for your kid. Continue reading to find out what they are. After getting them the phone, make sure to use parental control software to keep an eye on their online activities.
The smartphone is quite convenient and a great way to stay in touch all the time. If your child has a phone, you can call or text them to find out their whereabouts, and you can also inform them about your plans. Naturally, you feel safer, just knowing where your kids are. It's only natural to ponder upon a few issues before buying your child a phone for the first time.
But, with a smartphone, your child will have complete access to the Internet, and anyone on the planet can contact them. Raising digital natives requires a lot of consideration on a parent's part. Find out the points to keep in mind before purchasing phones for teenagers.
A Child's First Cell Phone: 6 Things to Consider Before You Buy One
1)

 

Ensure it is your and your partner's combined decision
Both parents might have different opinions about what age should a child get a smartphone. Discuss thoroughly with your partner and come to a common ground about issuing a phone to your child.
Remember, it will prove to be very useful once they have a phone. Because if you are not on the same page while deciding the matter, you will not be able to present a united front while applying restrictions on their smartphone usage.
As modern parents, there is one more important decision you must agree to, about using parental control apps to secure your teen.
2)

 

Find out if your child is mature enough to have a phone
The second thing to consider when buying a phone for your child is the fact that only parents can gauge their child's maturity levels perfectly. Owning a smartphone is a big responsibility. Ask yourself some questions:
Is my child mature enough to take care of expensive devices without misplacing, losing it, or getting into trouble because of it?

Do they know about the risks associated with the Internet?

Are they able to understand the ramifications of everything they post?

Is it going to be helpful or disadvantageous?
Know More: Teach your kids to use digital media
3)

 

Ask them why they should own a phone
Here is another important thing to consider before purchasing your child's first phone. Finding out why your child wants a smartphone opens up a conversation. Ask them the following questions:
Do you want it because all or some of your friends have it?

Is it a status symbol for you? Is that why you are asking for it?

Do you want it because of any particular app that you like?

What is the main purpose of your request? Do you want it to stay connected with friends? Are you planning to use it for projects and assignments?
4)

 

Educate them about basic phone etiquette
Mentioned below are some basic phone etiquette your kids should know before they have their own phone. Make sure they know these:
Never allow the phone to control you, use it in moderation.

Speak politely to those you are with, do not allow the phone to interrupt a conversation or activity.

Never talk about personal problems in a public place.

At a place such as a hospital, library, theatre, church, use the silent mode, and if you have to attend a call, move away to talk.

Have patience if someone does not pick up your phone, or does not reply to your text.

Never share your personal details with anyone online.

Never use your phone while you are driving.
You might have discussed the importance of keeping personal information off social media, but it is more important when your child begins using a smartphone.
If you are comfortable with your child signing up for social media accounts, keep the lines of communication open to make them feel comfortable enough to notify you of any threatening situations.
Most importantly, set basic rules about behavior online and on social media: this is an important thing to consider when buying a phone for your child.
Work with your child to establish some limitations on when to text (time of day, not during school, etc.) and then how to let their friends know their boundaries.
For example, letting friends know, "I cannot respond to texts after 9 pm." is helpful. Ask them to share these boundaries to reduce their connectivity anxiety.
6) Invest in a parental control app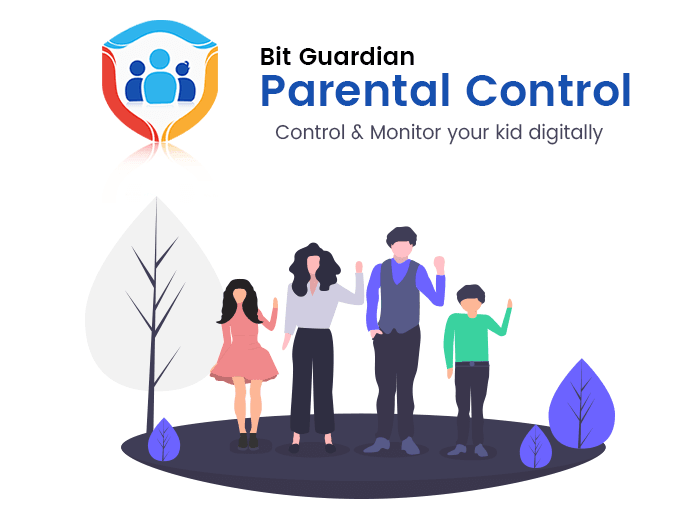 Bit Guardian Parental Control App helps you to inspect your child's online activities. They allow you to block the apps that are inappropriate for your child's age.
You can also block unwanted calls, apply a screen time limit, plan a schedule for apps, create a virtual boundary around them to save your teens.
Smartphones are a gateway to a limitless world full of content that young eyes should not see. As parents, be careful and try to shelter them from this content until they are a little older and more mature.
Establishing and maintaining sensible boundaries around the technology is now an elementary part of parenting. And to decide when to give a kid their very own device is of paramount importance.
Decide those boundaries wisely, remember the things above-mentioned to consider when buying a phone for your child, and use parental control apps to create a safe digital world for your child.