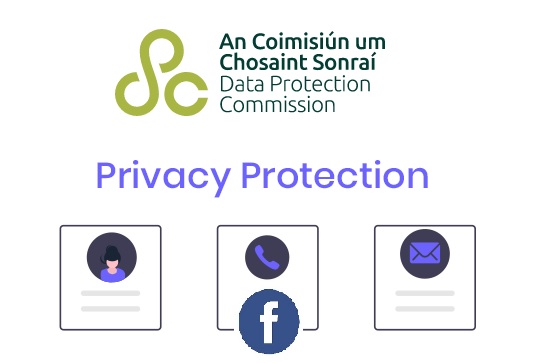 Ireland's data regulator announced a data breach fine for Facebook parent Meta. The 17 million euro fine comes for 12 data breach notifications from 2018.
The reasons for the data breach fine
According to Ireland's Data Protection Commissioner, Meta Platforms failed to apply appropriate measures, according to the EU regulations. These should have enabled it "to readily demonstrate the security measures that it implemented" to protect users' data.
Ireland regulates Meta as its European Union headquarter is in this country.
Last year, the same Commissioner also fined Meta's WhatsApp a record 225 million euros. The fine was also for failing to obey the data protection rules, in 2018.
"The processes continue to evolve"
After the decision became public, Meta reacted. One of the company's spokesperson mentioned that it would "carefully consider" the decision. Also, it added that "processes continue to evolve."
But what the spokesperson emphasized was that the fine is for things that happened in the past. So, the spokesperson explained that "this fine is about record-keeping practices from 2018." Then, it explained that "we have since (been) updated." So, it concluded that this is not about "a failure to protect people's information."
Meta has more and more problems
Meta also has big problems because of its deal with Google regarding digital ads. Both UK's Market Authority the and the European Commission investigate the two giants. According to the authorities, they made a deal that distorted competition in the ads business. Thus, they would aim at establishing their dominance over digital advertising.
Moreover, Facebook's facial recognition brought the company a new trial in Texas. According to the authorities, the technology violated state privacy protection rules.
On top of that, the Congress might prevent Facebook and Google use users' personal data to target them with ads. Three congresspersons want to stop targeted advertising. This might stop Google, Facebook and other tech giants using personal data to target their users with ads.
But Meta and Google are not the only ones under fire, as the U.S. Senate Judiciary Committee approved a bill to regulate the abuse of the outsized market power.