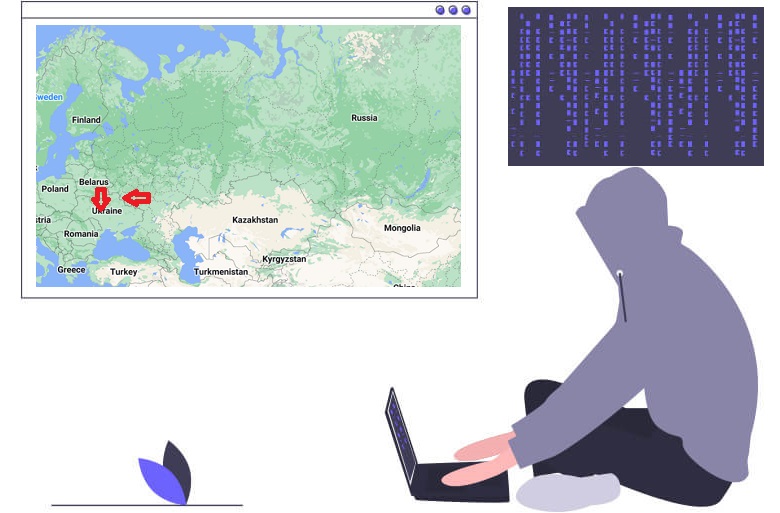 Russian and Belarusian hackers attack Ukraine, Google recently announced. According to the search engine giant, well-known hacking groups involved in the attack.
Hackers attack Ukraine in phishing campaigns
Among the hackers involved in the attacks, Google mentioned FancyBear, also involved in espionage and recent attacks against Ukraine and its European allies.
So, Google's Threat Analysis Group mentioned that the FancyBear unit has been sending phishing emails to the UkrNet media company. Still, Russia denies these allegations,
Usually, the phishing attacks aim to steal users' credentials. Thus, hackers can then breach target's computers and their accounts.
No information on the success of the attacks
Still, Google offered no information about the success of the attacks. But they mentioned that Ghostwriter, a Belarusian threat actor. Allegedly, it launched attacks on Polish and Ukrainian government and military organizations.
Last month, Ukrainian officials mentioned that Belarusian hackers were targeting private email addresses of their military personnel.
Moreover, Google mentioned that Chinese hackers – Mustang Panda, also sent infected attachments to "European entities." One of the names of the infected files was "Situation at the EU borders with Ukraine."
According to the search giant, this is a deviation from Mustang Panda's standard focus: Southeast Asian targets.
The first hybrid war
Since the start of the war, Russian and Ukrainian hackers were involved in online attacks. In fact, Ukraine officially asked its hacker community to help protect the country's infrastructure. Also, it involved them in spying missions against the Russian troops and organizations.
On the other hand, Proofpoint experts mentioned last week that they suspected Belarusian hackers for attacks against more European officials.
The cyber-war started almost simultaneously with the Russian invasion. In fact, many analysts consider that the Russian-Ukrainian confrontation is the first real hybrid war. And the recent attacks just come to confirm their words.
Big platforms also took important steps. Meta blocked the access to Russian propaganda media, on its platforms.