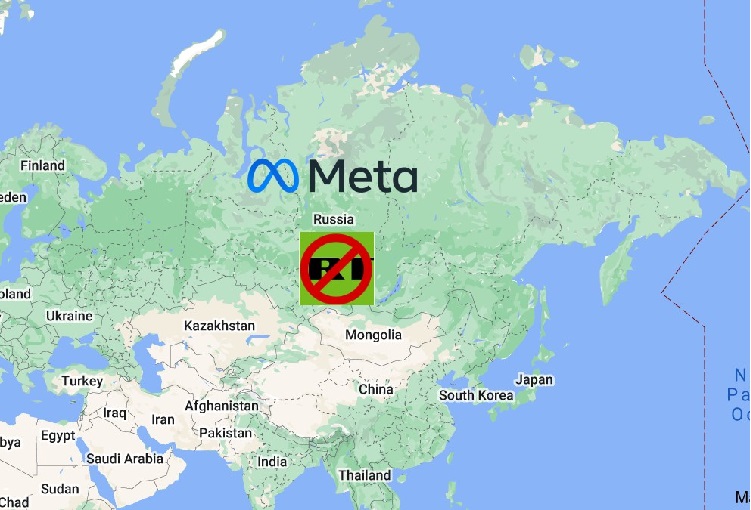 The online Russian propaganda media, Russia Today (RT) and Sputnik, is no longer available across the EU, on Meta's platforms. Thus, the company announced that it blocked the access to the state media outlets.
Important hit against the online Russian propaganda
Meta is just one of the biggest tech companies that decided to block the access to the Russian state-controlled news. In a tweet, Meta VP global affairs, Nick Clegg, wrote that the company received requests to do this from the EU. Also, he addedd that a number of governments requested for this action.
So, he said that that "We will be restricting access to RT and Sputnik across the EU." Also, Clegg added that the company will be working closely with governments on the issue.
This is just one of the most recent restrictions that Meta came with, in response to Russia's war against Ukraine. Previously, Meta blocked the Russian state-media accounts in Ukraine.
More action in support for EU's decision
The company's decision comes after the EU Commission president, Ursula von der Leyen, announced a ban on RT and Sputnik. Thus, the two media outlets can not "spread their lies to justify Putin's war." In fact, a week ago, Facebook allowed the Ukrainian users lock their social media profiles.
Meta is just one of the big tech companies that takes such steps. Twitter also fights againts Russian misinformation. Thus, it is adding labels on every tweet that shares any link from Russian state-based media websites. Moreover, it's reducing the visibility of such content.
Also, according to Yoel Roth, the company will attach the labels "to other state-affiliated media outlets in the coming weeks." Twitter head of site integrity explained that this comes after the company paused ads in Ukraine and Russia.
Microsoft is another big company which announced measures to fight misinformation. The company announced that it "will not display any any state-sponsored RT and Sputnik content," on its platform. Also, it removed RT news apps from the Windows app store. Also, it deranked these websites on Bing.