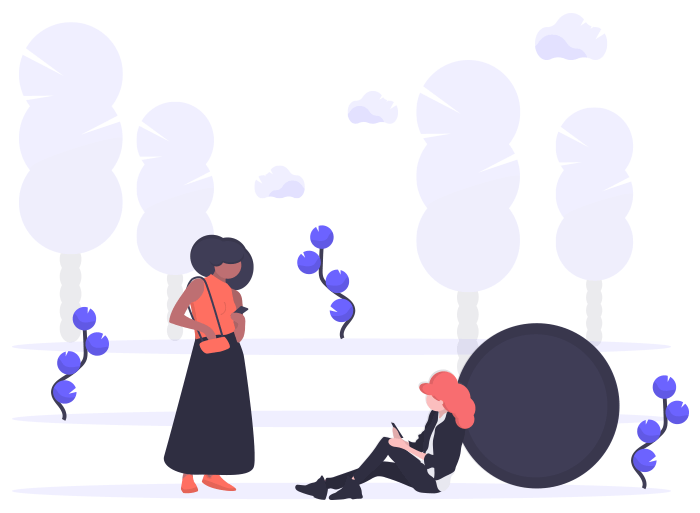 Is safeguarding your children on the Internet your first and foremost priority? If yes, do you know the Bit Guardian Parental Control can help to protect your kids from 5 online dangers? Continue reading to know-how.
Beyond the physical and mental health and cognitive impacts, many real dangers are lurking online. From online predators to social media posts that can harm them later in life, the perils can be frightening.
So, protecting children when they are online is a paramount concern for today's parents. Screens and the Internet, both need to be used in moderation; in excess, they can harm more than they help.
Read further to know the six greatest dangers that kids face online and how Bit Guardian Parental Control help to protect your kids from them.
How Bit Guardian Parental Control protects kids from 6 online perils
Exposure to inappropriate content
The Internet is full of unsuitable content. Your child can accidentally stumble upon such content while searching for informative or educational material.

It is well-known that children are inquisitive species! They might start revisiting those links out of curiosity at first and develop an addiction at a later stage.

Exposure to obscene content – pornography, hate groups, violence, illegal activity, extremist groups, can have harmful effects on your child.

Bit Guardian, a wonderful

child's location tracker,

allows you to keep an eye on your child's Internet activities, and you can block any inappropriate apps as well as deny them access to Play Store.
Cyberbullying
Unfortunately, social media and online games have replaced playground in a child's life, making

cyberbullying

prevailing in today's world, which causes as much damage as any other form of bullying.

Teenagers innocently post images and videos of their routine on social media. They never realize when one of the posts becomes a liability for them. Kids can be ridiculed in social media because of such posts.

While playing online games, kids or their 'player character' can be subjected to relentless attacks, turning the game from an imaginative adventure into a humiliating ordeal.

Bit Guardian is the best

safe kids app

that enables parents to block any such apps and improper calls. Parents can apply

screen time control

by limiting the app time.
Internet frauds
Teenagers are easier targets for scams as they have not yet learned to be cautious.

Children need to know about Internet frauds such as 'kid's talent searches,' which suggests a child join a particular modeling agency or accept an invitation for a screen test.

Links offering free music downloads and ringtones aim to lure your kid. Then, kids are asked to pay for further use of the service and to share personal or bank information.

Ask your children never to share their personal or financial details with anyone and use the

Bit Guardian Parental Control app

to keep a watch over their digital activities.
Online Predators
Cyber predators are persons who master the art of convincing teenagers that they care more about them than their parents, and then they ask them to meet in person.

Teenagers like to get engaged in online-forums, chat-rooms, social media; predators having the luxury to hide behind the screens pretend to be someone they are not and gradually introduce teens to illicit content.

Predators suffer from low self-esteem and find it difficult to maintain a relationship with people their age. With vulnerable kids, they like to be in a dominant position, making them agree to their wishes.

Bit Guardian – the

best parental monitoring software

gives you a lot of control over your child's mobile, offering you an insight into how kids are using their devices.
Phishing
Phishing is the use of emails that try to trick people into clicking on treacherous links or attachments. Younger adults are trusting when it comes to online communication, and are also more likely to click on unsolicited emails.

 

Malware-based phishing is still a standard way for the illegitimate acquisition of confidential data, as well as under the impression of a friend; hackers attempt to convince others to provide the desired information.

 

Phishing emails can pop up at any time. The cybercriminals keep watch on websites, which are popular among kids. They accumulate information such as email addresses and friends' names to use in their frauds.

Strictly instruct your children to avoid clicking on emails or texts from strangers, and use Bit Guardian

Parental Control software

, which permits you to block Play Store, prohibiting your child the downloading of any new app.

 
Smartphone addiction
Mobile addiction is associated with many alarming problems. For example – difficulty focusing in school, sleep deprivation, depression and anxiety, and eye strain, among other things.

A child suffering from

smartphone addiction

might show aggressive behavior when asked to stay off mobiles. Kids may start withdrawing from family, giving importance to smartphones.

They feel the need to reply to every text or call instantly; they keep checking their phone frequently and impulsively.

To curb their addiction, parents must enforce some boundaries on device usage. Bit Guardian

Parental Control

allows you to apply screen time control on the apps your child is addicted to, or you can block those addictive apps as well.
Smartphones have become an inclusive part of our lives. It is impossible to ask anyone, including the kids, not to use them. But we also know that there are a large number of online hazards, threatening Android devices across the globe, and the gullible children are at more risk.
The best way to ensure the safety of your kids is – educate yourself about technology, teach them about the same, and use the Bit Guardian Parental Control App for Android to set a secure framework for your children's online activities.