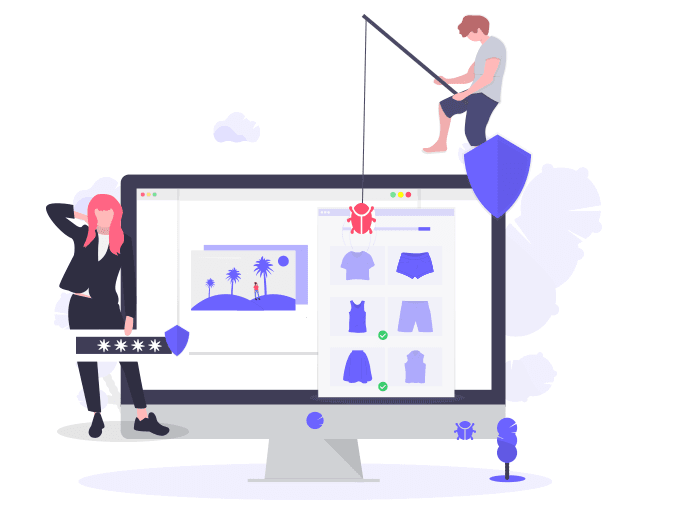 Consumer experts warn about a threat chain this Cyber Monday. They predict record-breaking sales numbers this season. At the same time, they say that the number of phishing attacks and other types of online fraud might be higher than ever. Criminals rely on this kind of events to steal money, identity data or even both. That's why the experts advise us all to stay safe.
In fact, Bit Guardian warned about the unprecedented levels of hacking expected this holiday.
Everything seems to start with an email warning about important things regarding your credit card, your social security, or your bank account.
"People will try to reach out to you electronically, usually by trying to create some sense of urgency. There's some kind of emergency, something's wrong with your acount,' blah blah blah blah blah. So what you need to do is break the chain,"Tim Callan, an expert on secure cyber commerce and Senior Fellow with Sectigo told Krmg. 
Break the threat chain for Cyber Monday
He also came with a way to break the threat chain for Cyber Monday "So instead of clicking on the link in that email, close that email. Go to the website of your banker, your service, or whatever it is and log into your account. And if there's really a problem, they're going to tell you. But if someone's trying to trick you, then you're not going to be on their fake site, you're going to be on the real site. And therefore there's no chance of them stealing your information, installing their malware, or the other bad things they're trying to do."
When there is a lot of money spent online, hackers try to steal more. And this is what happens during the holiday season. Moreover, as more and more people around the world buy thing online, attackers use more sophisticated techniques. Thus, they try to make more money from unprepared people or retailers. If you care for your money, spend money responsibly.