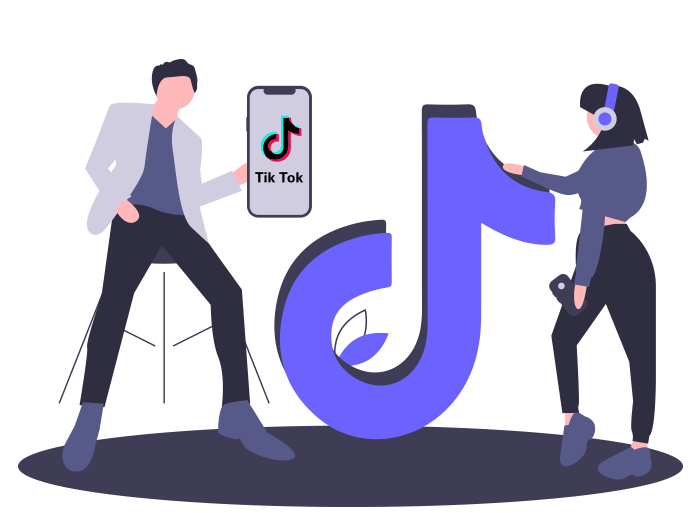 Does your child remain preoccupied with social media networking apps such as TikTok? Find out how to keep him/her safe on TikTok.
Social media has continued to grow in popularity with kids. They use digital platforms to have fun, share interests, make and maintain friendships, and explore identities. We can safely say that it has become an extension of their offline and face-to-face interactions.
There is one video-sharing social media networking app that is immensely popular among children – TikTok. Read further to know everything about this app and to determine whether TikTok is safe for kids or not.
What is TikTok?
Originally known as musical.ly, TikTok is a short video-sharing free social media networking app owned by a Beijing-based company – ByteDance, founded by Zhang Yiming.
Users can create and upload their videos where they lip-sync popular songs/audio clips, dance, or talk. You can also browse through other users' content, which includes a wide range of topics, songs, and styles. Like any other social media, there are hashtags, correspondence to challenges, or memes.
How does TikTok work?
TikTok allows users, more than 13 years old to sign up with a phone number, email address, Facebook, or Instagram. After login, you can search from various categories – comedy, animals, sports, or popular creators, and hashtags to find videos.
It also enables you to use your phone contacts or social media followers to find friends who are already using the app.
Is TikTok safe for kids? What are the risks?
TikTok makes all user profiles 'public' by default on signing up. So, anyone can view videos that your kids upload, send direct messages to them, and access their location information. Here is the list of the potential risks associated with this app.
Strangers can target your child
Many of its users, including kids, use TikTok as a platform to showcase their talents. Strangers may tactfully encourage gullible kids with admiring compliments to make them feel special and motivated.
Sexual predators use its 'Duets' feature to send explicit messages to young creators. This feature allows you to remix with another user's video and lip-sync or dance alongside them in a new clip. 
Like any other social media platform, there is a possibility of your child chatting with anyone, including strangers.

Your kid might encounter inappropriate content
The app has two main feed sections. The default one – 'For You' – is an algorithmically generated stream of videos. Another one – 'Following' – is a more personally curated feed from the people you choose to follow.
Even if you set your account to be private, your child may still be exposed to sexual or violent content posted to the public feed.
There is a wide range of concerning content on the platform – from overtly sexual videos to physically dangerous stunts that children might want to imitate. Some videos are acutely racist and discriminatory, having the potential of misleading the youth.
The conversations around mental disorders can be fatal
TikTok in either feed might feature highly personal or sensitive content that can be disturbing to kids who see them in passing. Reactions to specific posts might encourage self-harm as kids, admitting to having anxiety, are often met with sarcastic responses.
The nature of the app might cause depression in children
TikTok allows users to respond to videos they like with their 'Reaction.' This feature can either encourage the child's artistic impulses or cause anxiety.
Kids feel a burden to create more and better content, in turn, increasing depression. Some of the kids covet popularity by participating in challenges, which can often be dangerous.
Kids might become targets of cyberbullying
Cyberbullies might make fun of the videos that are not funny or successful. People can also create multiple forged accounts, to victimize others they do not like.
How to put restrictions on TikTok?
1)

   

Manage your kid's privacy settings
Make your child's account to be private. Customize who can Duet with your kid, who can post comments and reactions, who can message them, and who can view videos they liked. You can select from 'Everyone,' 'Friends,' and 'Off.'
Use a passcode-enabled screen time management system and a restricted mode to limit inappropriate content.
2)

 

Increase your knowledge about the app
Kids definitely know more about the technology and the apps than the parents. But you, as a parent, need to enhance your knowledge to be on par with digitally-driven generation.
Understand the apps they are using, download it, and try to understand its features, read the TikTok app reviews for parents, and try to figure out whether the application is appropriate for your kids or not.
3)

 

Talk to them about the app and digital etiquette
Have an honest conversation with your child about what is happening in the electronic world.  
Instruct them not to share personal information with strangers, keep strong passwords, and be polite in your conversations.  Explain these things with reasons. Let them know how some innocent posts, according to them, can prove to be otherwise in the future.
4)

 

Use parental control apps
Do you ever wonder, 'How to block TikTok?' The answer is – Bit Guardian Parental control. It allows you to block inappropriate apps on your child's phones. You can also apply a screen time limit on their devices.
Using any social network can be risky, but you can guide your children so they will be able to use it to their advantage. Also, as a modern parent, take the benefits of the technology and Download parental control app to ensure your kid's safety in the digital world.