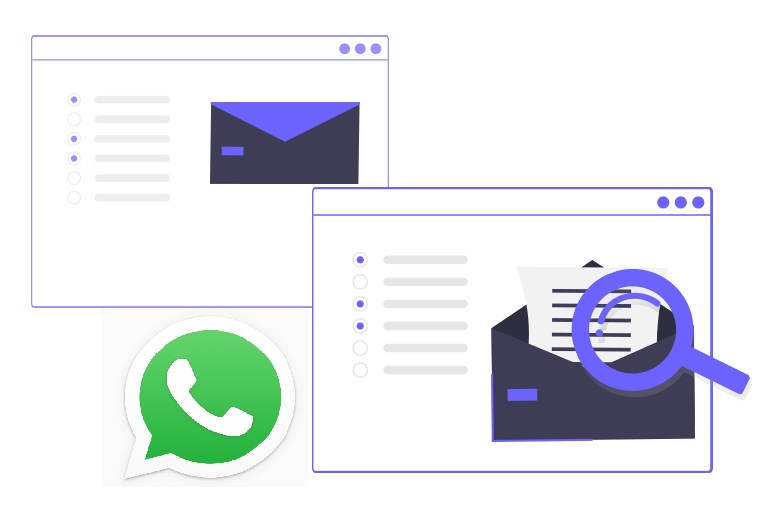 WhatsApp has rolled out its first major privacy-focused advertising campaign in the UK. The platform has fought back against pressure from governments, including the UK, to compromise on the way that it encrypts messages.
WhatsApp boss: We would need more security
Authorities should "demand more security" rather than less, WhatsApp boss Will Cathcart told the BBC.
Authorities should require more security, Will Cathcart, WhatsApp boss, mentioned. According to him, security is critical to the safety and protection of customers' information. "We think governments shouldn't be out there trying to encourage tech companies to offer weak security," he mentioned.
The marketing campaign is set to run internationally, beginning in the UK and Germany on Monday.
WhatsApp uses end-to-end encryption, which means messages can only be read on the device which sends one and the device which receives it.
The company launched the marketing campaign in the UK and Germany, with a worldwide release to follow shortly. Encrypted messages on WhatsApp allow users to send messages that are only read on the devices which sent them.
WhatsApp itself – and by default its parent company Facebook – cannot view or intercept them, and neither can law enforcement.
End-to-end encryption, "not acceptable"
Home Secretary Priti Patel has described the use of end-to-end encryption as "not acceptable" in the fight against the sharing of illegal content.
There is a great deal of worry about the use of end-to-end encryption in messaging apps such as WhatsApp and Facebook Messenger. These methods provide privacy and security for users by encrypting all data before it is sent over the internet. This means that even WhatsApp and Facebook Messenger cannot view or intercept them, and neither can law enforcement.
The authorities mentioned that this was "not acceptable" as they want to fight against illegal content. But Facebook says it intends to roll out encryption more broadly across its other services.
In April, Patel said that the federal government should pursue "smart" technology to allow people communicate more safely. But she did not elaborate on how this might work. Facebook says it intends to roll out encryption more generally across its other services.
China blocked WhatsApp some time ago. And the company is preparing to sue the Indian government over new rules that will violate its user privacy. More than 400 million users of the messaging service are in India.
Cathcart said that he lives with the reality of a wider range of countries potentially blocking the app, technology sector regulations tightening around the world.
The weak point: illegal content
WhatsApp boss counterattacked and mentioned the platform has blocked two million accounts every month. Also, he said that the platform is actively working to prevent the spread of illegal material. For instance, the platform reported 300,000 images to the National Centre for Missing Exploited Children.
To do this, the company uses both reports from recipients and AI. As a result, the company flags the messages that users forward lots of times. Also, there are limits regarding the number of people a user can share the same message with.
In January, thousands of users threatened to leave WhatsApp. At that time, they believed that the app was going to start sharing its users' messages with Facebook.
In fact, the main changes are for companies and organizations to accept payments via WhatsApp. Will Cathcart said the company took responsibility for the "confusion" and the poor communication.