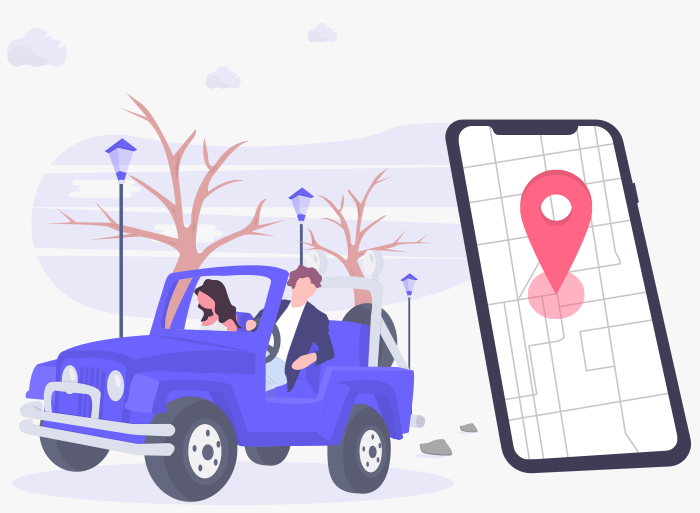 The Global Positioning System (GPS) is a splendid functionality that has allowed many industry domains to thrive in their business. Even parents are reaping the benefits by using the parental control app with GPS tracking enabled.
GPS – an acronym for Global Positioning System – is a satellite navigation system, utilized for determining the ground location of an object. It uses the signals from a network of satellites to ascertain the receiver's position on earth.
Initially being used for military services in the 1960s, GPS technology is working wonders in civilian applications these days.
Why GPS is important for android users
Globally, the android market rules the wide stretch of mobile users. People treasure the power of interactive mobile apps that allow them to get connected with the underlying mobile environment.
GPS tracking apps have garnered fair attention from the general public as GPS is functionality that every android mobile user has on his device.
Whether you are navigating around in unknown territory or attempting to track any person, location, or vehicle, GPS feature serves as a beacon or a guide.  
Although Google Maps is quite prominent since the inception of GPS, there are many compelling options in Android apps for GPS tracking.
5 Best GPS tracking apps for android
Bit Guardian Parental Control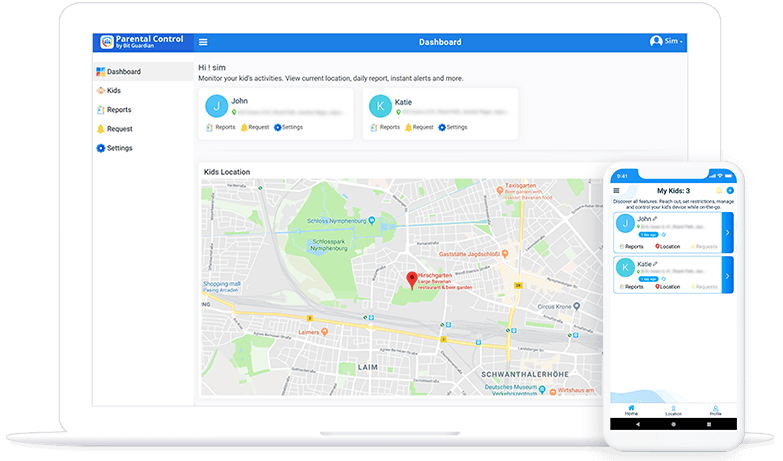 Bit Guardian Parental Control is a wonderful child monitoring app, which has 3 features using GPS technology to address the kid's safety-related concerns of parents.
When this feature is enabled, a kid can send SOS calls from any remote location to a parent.
It allows parents to create virtual boundaries(geofence) around the kids, depending on their schedule. You can also assign a speed limit to a child's vehicle.  
Chances of phones getting lost or stolen are high these days. This feature enables you to locate a child's phone on the map.

FamiSafe – Location Tracker
Source: famisafe.wondershare.com
FamiSafe allows you to track the GPS location of your kids as well as the location history of the places they went to without informing.
You can check location history and track location in real-time.

It also allows to set geofences and alerts a parent when a child arrives at the geofenced locations.
Life 360
Source: spyzie.com
Life 360 is a complete family tracking app. One can easily add circles around family and friends to know their recent position along with the log of their past locations. It can detect a crash, send an emergency alert, and analyze your driving pattern.
 It supports flexible location sharing within one's circle.

 The app allows the user to create multiple circles and groups.
Spyzie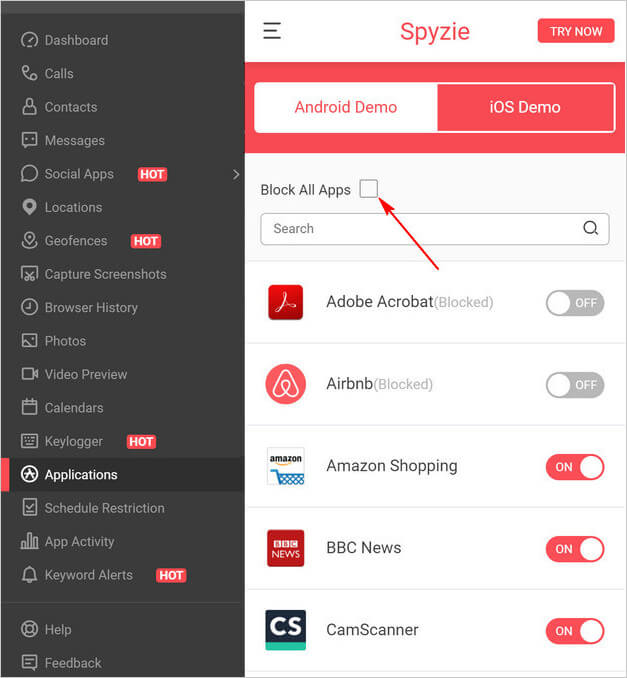 Source: spyzie.com
Spyzie is a device tracking app, letting you access essential information related to a device in one place. It can be used to get a real-time location update.
It immediately provides a location update of the connected device.

The GPS tracker has a dedicated web-based dashboard.
Glympse GPS Tracker
Source: spyzie.com
Glympse is a GPS phone tracker for android and iPhone that allows you to share the GPS location of your family and friends and track their position too. It can be used to track delivery, as well.
The app will track your location on your terms, permitting you to customize the settings.

It has an extremely sensitive radar that provides accurate location of the device.

You can get the real-time location of your kids on a dynamic map.
Kids love to meander without informing parents. They are unaware of the risks involved and the consequences of their innocent wanderings. Child Location Tracking apps are a godsend for the concerned parents.
Though there are many GPS tracking apps available online, Bit Guardian Parental Control is undoubtedly the best one. It also allows parents to block inappropriate apps as well as unwanted calls, to limit the screen time, and schedule a child's routine, and many more.