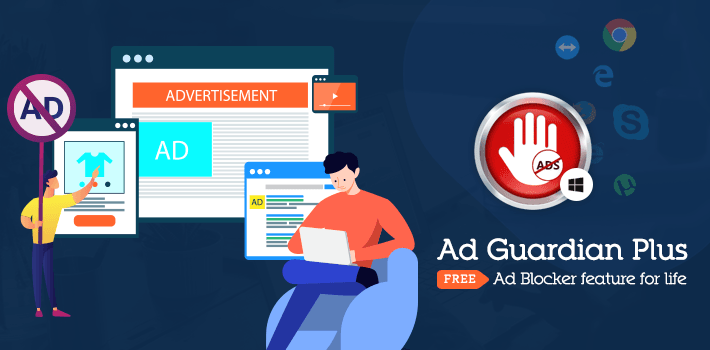 Ad Guardian Plus, the native ad blocker solution for Windows, is now offering the Ad Blocking feature completely free, for an unlimited time, for all its users. Following the seven day free trial period, you will be able to use this feature without any further action. Users who want to take advantage of the premium features of Ad Guardian Plus – like blocking the behind-your-back tracking from advertisers, social media and search providers, as well as the anti-malware functionality – will still have the option to purchase the Premium version, that will come with an activation key valid for FIVE computers. The Premium version also comes with a FREE license of the Ultimate Internet Security from McAfee, one of the world's leading security software providers (a 75 USD value, license for 10 devices).
Following feedback from our users, we have also integrated another new feature to make our product even more user-friendly. The Web Assistant can now be de-activated in a very easy and intuitive way, directly from the Web Assistant itself. This might be handy when you don't need to see the ad and tracking blockage statistics and when you are using full-screen video playback on some websites. The Web Assistant can be easily re-activated at any time from the Settings section of Ad Guardian Plus.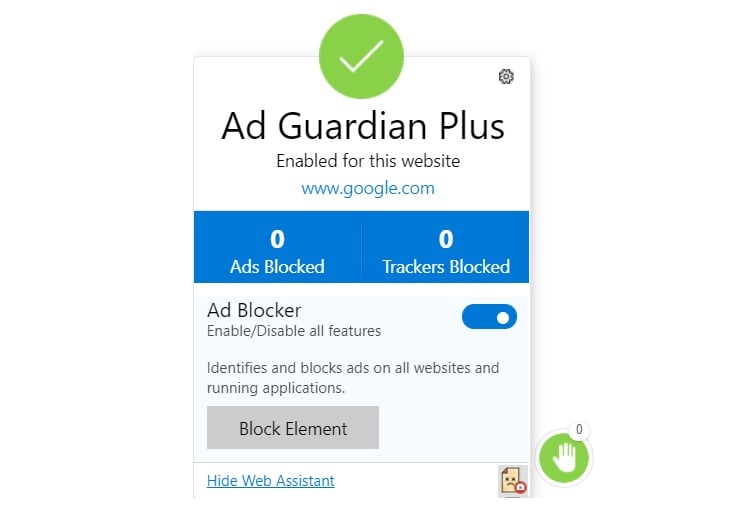 We are continuously striding to make Ad Guardian Plus more useful and valuable to our users. Please let us know at any time about the features you would like us to add in the future. We have created this Facebook community as a way to stay in touch with you and learn about your needs, as well as for keeping you informed about the things out there than can affect your privacy and security online. Stay tuned and enjoy AdGuardian Plus!
 Your Ad Guardian Plus Team