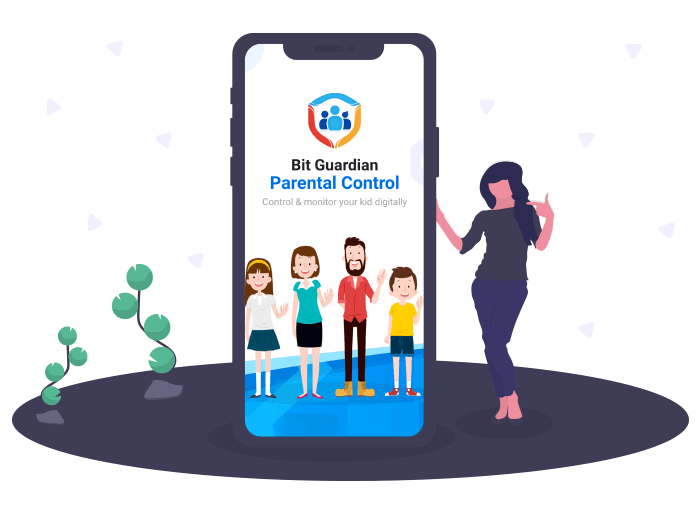 In recent years, parental control apps have been in the limelight within the parent community. It has become significantly essential software for all parents. But what could be the reason?
Most kids own a smartphone today. And parents are entirely unaware of kid's activities on cell phones. It is imperative to track and control their footsteps offline as well as online. And, this is possible only by using the best parental control app in 2019.
What Is A Parental Control App?
Parental controls are features that are included in a device to control excessive screen time and manage contents viewed by kids. The restrictions also ensure kids are not exposed to cybercriminals. 
Useful parental control apps offer a range of features that address cybersecurity, content management, time management, and reduce addiction. 
There are a plethora of choices of parental control app for Android devices. However, one big issue observed with most apps is the advanced features are so advanced that the controls become complicated for a daily user. This means the controls are futile if parents are unable to operate them without any assistance. 
So, the simplicity of the user interface is a considerable criterion to select a parental control app.
Which Is the Best Parental Control App Of 2019?
In the era of digitization, only another app can kill an inappropriate app. To make parents' life more comfortable and benefit kids' future, Bit Guardian Parental Control app offers plenty of options to control cell phone addiction.
Bit Guardian Parental Control is one of a kind apps that offers controls for Android Smartphone users. Currently, the app caters to Android platform users and is performing exceptionally well for the customers. 
Although there are several reasons to choose the app, one big reason to select Bit Guardian Parental Control is the ease of use. The app is perfect for first-timers. Newbies do not have to make any efforts of referring a user manual or call up the customer center for queries (although the support center is very cooperative). 
So, let's take a glance at the other reasons why Bit Guardian Parental Control has been classified under the best parental control app of 2019. 
5 reasons why Bit Guardian Parental control is the app you need
Here are 5 reasons to choose Bit Guardian Parental Control over any other Android app in the market: 
 

User-friendly app
Believe it or not, most apps with excellent features are neglected by users only because of sophisticated controls.  So, parents usually look for options that do not need them banging their heads against a wall; instead, they can start digital parenting in a jiffy. 
Bit Guardian Parental Controls is a perfect example of a user-friendly app with basic controls and usage. Parents need not have any technical knowledge to operate the app.
 

Pay for what you need
Usually, one attribute is hard to find in the market- pay for what you use. In the app, there are 4 critical controls that are available in the premium version. But the good news is, if you do not use 3 out of 4 features, you will be only paying for one.  So, pay as you go. 
Most parents appreciate the paying strategy because none of the parents have the same requirement as no child is the same. Each child will need unique controls on their phone.
 

7-day trial period
Some apps offer 3-days trial and some 30 days. In our opinion, a week is enough to judge an app and understand the premium versions inside out. The 7-day trial period is more than enough to ensure whether you want to go ahead with the app or not.
 

Core offerings 
Although an app is best known for its controls and offerings, yet we are discussing it a bit later in the blog because the feature list is appropriate, not too much not too less. Just what a parent would require in daily use. Right from App blockers to Time Schedule limiter, the app has everything a parent needs. 
 

Trustworthy and reputable app
So far, the performance and quality of the app have been consistent and shown excellent results. Many parents and teachers have come forward to appreciate the app, which correctly takes care of smartphone addiction. 
Also, features like Kiosk Mode and Call Blocker, make the app appealing and promising for users. The app has shown continuous updates and releases since its launch guaranteeing customers to outshine the previous version.
 

Uses the latest technology 
Although the app is simple and easy to understand it makes use of the latest technology. The GPS enabled features are very impressive. It uses GPS for Geofencing, Over speeding alerts and Anti-Theft measures. 
If you are still thinking of implementing a decent parental control app for Android phone of your digital kids, then we genuinely recommend Bit Guardian Parental Control.