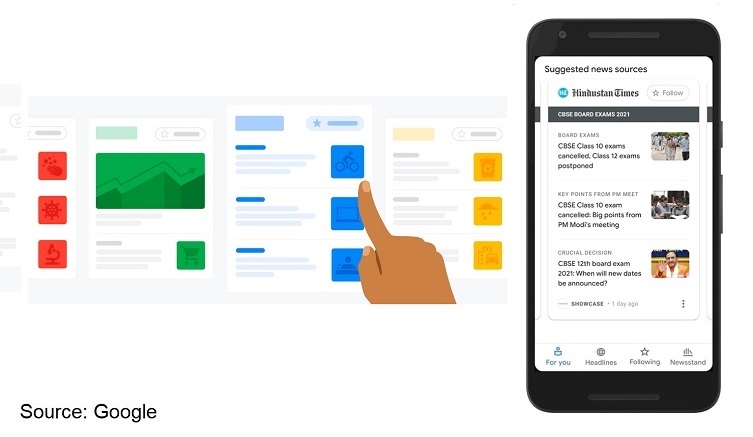 Google showcase is now available in India with 30 publishers. The product is available, at this moment, in English and Hindi, but Google will come with new languages this year.
The search giant launched the service last year, as part of the billion-dollar investment for supporting quality journalism.
Google showcase brings a new online experience
Brad Bender, vice president of product explained that this is "a new online experience." Also, he mentioned that it brings a licensing programme for publishers. The showcase offers a customizable for news content in Google News.
The announcement comes as India's COVID-19 crisis deepens. The content "will begin to appear in dedicated News Showcase panels in Google News and on Discover," he said.
Bender mentioned in a video call that the templates will help publishers "show deep editorial context and storytelling." Also, the system would make sure that the publishing branding is front and centre.
The VP emphasized that Google showcase drives all the traffic back to publishers websites. Thus, users can "continue to develop a deeper relationship" with them.
Also, Google pays publishers "for access to paywalled content," in order to provide users free access to selected content. So, readers can try content that may not see otherwise, and might become subscribers.
Two forms of licensing
According to Bender, the licensing takes two forms. First, is the licensing for editorial curation. Then, comes the one to pay for the additional views, on behalf of users. For the last one, Google is working on "with each publisher individually".
Also, Sanjay Hupta, vice-president Google India, said the product is the catalyst "you can leave for the future of journalism".
Bender also explained that Google developed the product in "deep partnership and collaboration with publishers". Thus, they will able to convince users subscribe and pay for their services.