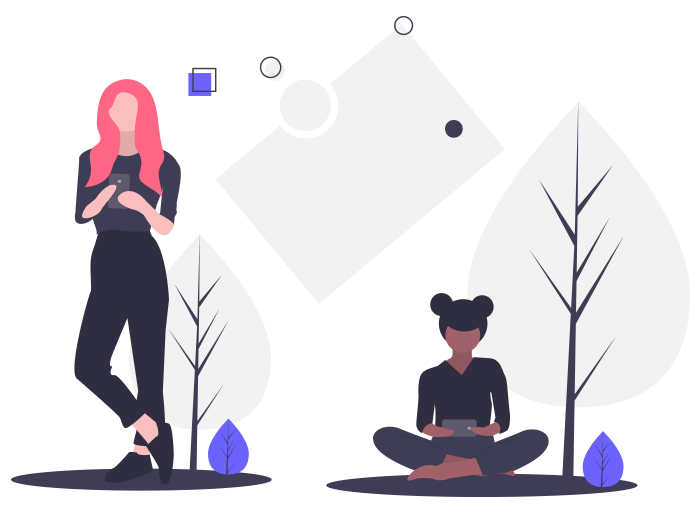 Installing potential security software with parental controls on all digital devices can help parents and their kids to maneuver the digital world around them.
Gone are the days when we were waiting for the get-together with family and friends. Devouring everything the plate had to offer, and talking about each topic under the sun.
These days, pick any social gathering, you would find youngsters aggregated in a corner, eyes cemented to the screens. Let us figure out how to free them from the clutches of electronic devices with the help of the Bit Guardian Parental Control.
1)

 

Parental controls address your primary concern about the safety of kids
John Kennedy has rightly quoted, "Children are the world's most valuable resource and its best hope for the future." Are we capable enough to shoulder the responsibility of preserving this asset?
We must shelter them from harm. With parental control apps, you are notified when your child is in grievous circumstances. You can take the necessary steps to ensure your child's safety and let him/her know that come what may; you are always there.
2) Parental controls let you block unsuitable app
Children as young as 2-3 years are becoming skilled smartphone operators. Even if we don't discuss the appropriate age to allow kids to have access to smartphones, we have to give in to their wishes at one point in time.
They are too young to realize that they are getting addicted to inappropriate content. By downloading a parental control app you can block any gaming, dating, gambling, or adult app from your child's smartphone.
3) Parental controls can prevent a child's access to Play Store
We know that age does not guarantee the art of differentiating right from wrong. There is an ocean of content and apps on the internet that can prove to be malicious for your naïve child.
Take the reign in your hands, search for a parental control app that grants you to block your kid's access to the play store.
 

4) Parental controls might help to create a customized home screen 
A new kind of health disorder is becoming common among adolescents – smartphone addiction. The dependency on digital devices brings an army of physical, mental, emotional, and social disorders along with it.
 Parental controls might allow you to customize the home screen on a kid's device. So, he/she will be able to use the only apps that you approve of.
5) Parental controls help you create a virtual border for your child
It may happen at times that you do not want your child to step out of some predefined area. With the help of parental controls, assign a sensible boundary around your child based on his/her routine.
6) Parental Controls enable you to monitor and set the child's speed-limit
Teen drivers hardly consider factors like braking distance, condition of the roads, or the laws regarding speed limits while driving. Speed influences the risk of crashes. Fatality rates are also high, especially for male drivers.
Youngsters, under the influence of hormonal changes and peer pressure, are unaware of the devastating effect of rash driving. Put a hold on their reckless driving by using parental controls, which allow you to set a speed limit and get a warning when they exceed.

7) Parental controls prohibit incognito callers from tormenting your child
When someone calls and uses indecent or threatening language, or gestures like heavy breathing or silence to intimidate you, you are receiving a harassing call. Children are at higher risk of getting pestered by anonymous callers.
Parental controls grant you the authority to block unknown/unidentified/spam/specific numbers in the contact list of your child.
 

8) Parental controls allow observing a regular schedule for a child
It takes a long time to understand that time is the resource, a luxury that we cannot buy. Scheduling is the art of planning your activities such that you can achieve your goals and set priorities according to the time you have available.
Surrounded by digital devices, children do not comprehend the importance of having a schedule. Parental controls let you define the bedtime (when the phone can't be operated) and also set a limit for social apps, games, media apps.
Gradually child would understand how following a schedule is helping to accomplish the essential tasks.
9) Parental controls help to manage a child's screen time
Undoubtedly, unstructured playtime is more valuable for a young child's developing brain than electronic media.
With screens virtually everywhere, controlling a child's screen time can be a challenge. One cannot avoid them entirely as some screen time can be educational for children and also support their social development. So how can one manage their child's screen time?
With parental controls, you can set reasonable limits for your child's screen time. It proves to be immensely helpful if your child's use of screens is obstructing involvement in other activities.
10) Parental controls safeguard your child's personal information
From toddlers to teens, from aggressive boys to elegant girls, the reach of electronic devices is by far the most prominent one! Adolescents love to take infinite photographs, post updates about their lives on social media, store confidential information on their smartphones.
In a scenario such as this, the loss or theft of a phone can be very strenuous. With GPS tracking feature in parental controls, you can locate the device. Some parental control apps also offer to restore the phone to factory settings remotely.
While it would be unreasonable to expect children to behave like mature adults overnight, we can gently push them to attain the best digital etiquette.
Fortunately, kid's safety apps like Bit Guardian Parental Control lifts the pressure off anxious parents while allowing children to leverage the digital gadgets in moderation.