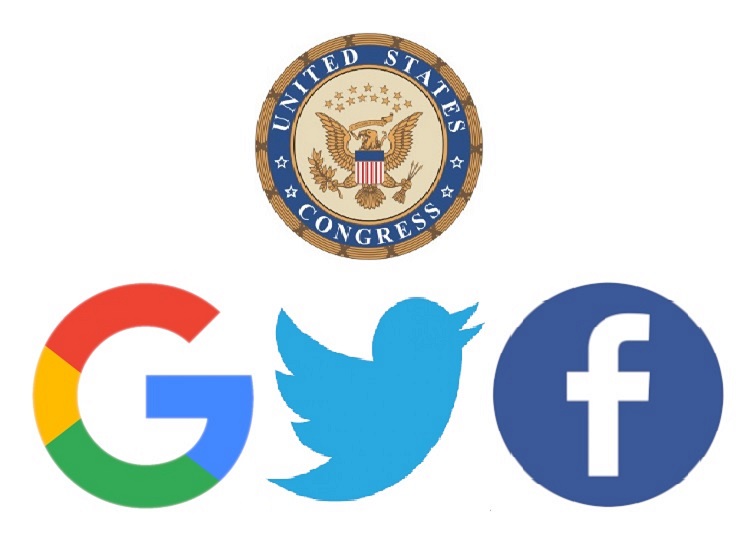 The CEOs of Google, Facebook and Twitter should appear in front of the Congress, in a hearing about misinformation and disinformation. Sundar Pichai, Mark Zuckerberg and Jack Dorsey should testify.
Google, Facebook and Twitter, remote
The hearing should be held on March 25th, in front of the subcommittees for Communications and Technology and for Consumer Protection and Commerce. The subcommittees will held this online and on social media channels.
According to the chairmen of the three subcommittees, Social Media has a huge role in the spread of both misinformation and conspiracy theories.
They mentioned that this also happened with information about the COVID-19 vaccine or election fraud. "These platforms have allowed misinformation to spread," they mentioned.
Also, they emphasized that by doing this, the platforms "intensified national crises with-real life, grim consequences." Thus, according to them, the industry self-regulation has failed.
"We must begin the work of changing incentives driving social media companies to allow and even promote misinformation and disinformation", they added.
The authorities would disclose more details one week prior to the hearing.
By now, only Sundar Pichai, the CEO for Google, confirm his attendance.
Giants are on the ropes, now
More and more actions around the world seem to look for a better and faster regulation of online giants.
Thus, Google gave up its fight against the Australian authorities on the bargaining code. It happened despite the fact that the company previously threatened it would pull its search engine in the country.
In fact, Google started negotiating directly with the media outlets, in order to get ahead of the new legislation.
But Facebook chose to play hard. The company decided to stop users from finding and sharing news from Australia on its platform.
And the official reactions came quickly, even from the prime-minister, right on Facebook: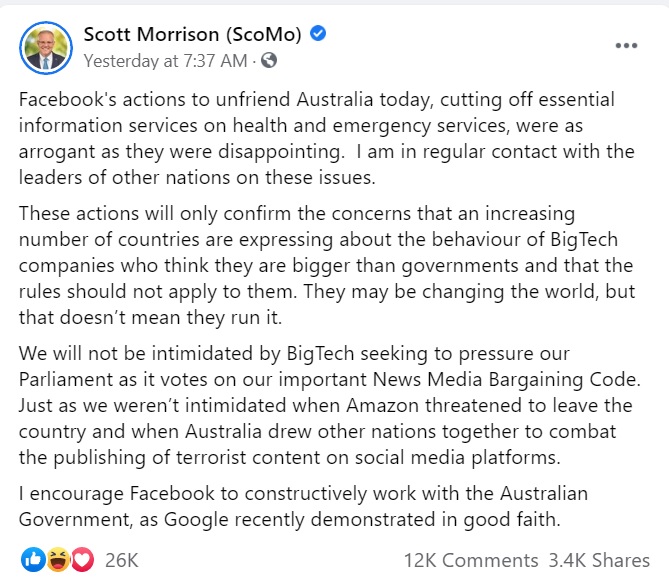 After Facebook's move, media organisations and even some essential services with no relation to media went dark.