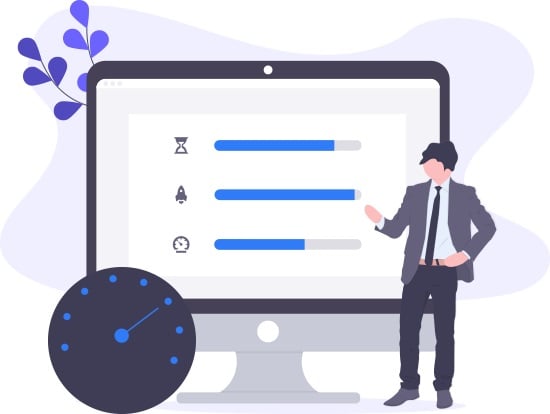 The global advertising market has grown more than 15 times since 2017. These are huge numbers that affect each one of us, including the way we should protect our privacy. According to eMarketer, "In 2019, worldwide digital ad spending will rise by 17.6%, to $333.25 billion. It means that, for the first time, digital will account for roughly half of the global ad market." These are huge numbers that affect each one of us.
The amount is 15 times bigger than in the one spent in 2007. According to Yankelovich, a market research company, the average modern person was exposed to around 5,000 ads every day, in 2007. So, this number increased a lot since then. Thus, every one of us spends a lot of the online time seeing ads which are more or less relevant. All of these ads are based on the information gathered about the users' online behaviour and they sometimes become extremely annoying.
Google started "building a more private web", an initiative "to develop a set of open standards to fundamentally enhance privacy on the web – Sandbox". They seem to have realized that most of the ads are far too aggressive and manipulative. At the same time, Google's decision does not seem to target the users' interest, but to overcome the fact that the oversaturation of ads has become a problem for companies and for advertisers, as they are less effective.
The most attractive solution is a free ad blocker feature for life – Ad Guardian Plus. You can block the ads that you don't want, including Facebook "Suggested posts" and YouTube video ads, making your browser faster. We also protect your privacy, as Ad Guardian Plus blocks the behind-your-back tracking by advertisers, social media websites and online search providers and also reduce the risk of malware attacks.
Whenever you feel like it, you can choose the Premium version, which brings a fully-working one-year license for McAfee Ultimate Internet Security (a 75 USD value, license for 10 devices) and extended security for your family – Ad Guardian Plus license valid on up to FIVE Windows PCs.