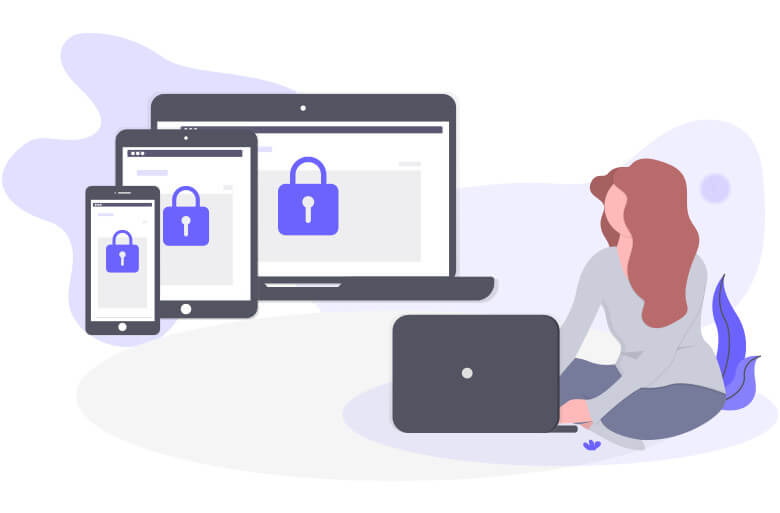 Remote work seems to have increased productivity of the employees, during the pandemic. Although there were security issues and concerns regarding this way of working, more than 38% of the companies in the U.S.A. observed productivity gains. Moreover, 84% of them consider broader or even permanent adoption of this kind of work, even when the pandemic is over.
The data came out of 2020 Remote Work-From-Home Cybersecurity Report, produced by Cybersecurity Insiders. The results offer perspective on the challenges, concerns, strategies and outcomes of the work from home.
Increased budgets to secure remote work
According to the survey, conducted in May of 2020, 33% of the U.S. companies anticipate some positions moving to permanent remote work. Researchers polled more than 400 IT security decision practitioners. Thus, according to their responses, more than half of the U.S. companies intend to increase their budget for secure  work.
This happens as two-thirds (69%) of the companies worry about the security risks which come with the new reality. Most of them mentioned low user awareness training, insecure home/public WiFi networks, use of at-risk personal devices and sensitive data leakage as main threats. Some of the most important risk issues seem to be file sharing – 68%, web apps – 47% and video conferencing – 45%.
Also, researchers discovered that three-quarters of businesses have more than 76% of the employees working from home. So, this is more than three times compared to less than 25% at the end of 2019. The adoption of working from home also accelerated cloud app growth and business continuity challenges.
Personal devices became an issue
65% of the employees allowed access from personal devices, to the company's resources. That's why more than two thirds of the security professionals believe that unauthorised user access, malware, phishing and at risk systems are the main threats. 
GDPR and other compliance mandates applying to the organisations can be affected by the new reality.
The solutions
Respondents talked about a few tools that could secure remote work: firewalls, virtual private networks (VPN) and multi-factor authentication. That's why 57% of organisations prioritise consolidation of the access management solutions into a single platform, this year.
Steve Brasen, research director with Enterprise Management Associates, noted that remote work adoption made organisations "embrace more holistic secure access strategy." In his opinion, this should support "both flexible working and the growing shift towards hybrid IT." He explained that the most effective IT management solutions are "both modular and integrated" platforms. The reason is that such solutions allow the adoption of the exact feature set they require to meet business needs.