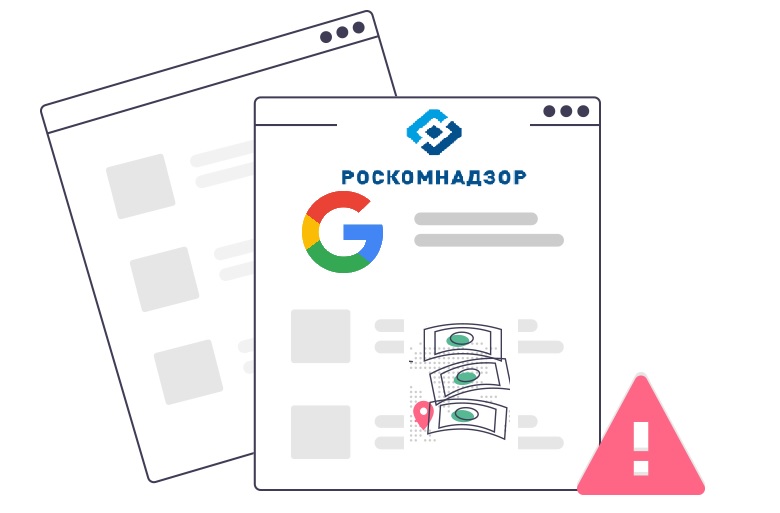 Russia recently announced it would fine Google for refusing to remove content deemed illegal. Russia's decision comes after months of foreign tech firms like Google refusing to delete some pieces of content, unpleasant for the authorities. The measure might be the strongest yet to rein in the tech giants.
Roskomnadzor, to fine Google for failures to pay penalties
Roskomnadzor – the Russian communications regulator – said that Google has failed to pay $458,100 in penalties this year. The penalty is now set at 5-20% of Google's Russian turnover. This could mean a fine of up to $240 million.
Google did not immediately comment the situation. Meanwhile, Russia, which is seeking to control the internet, has been slowing down the speed of Twitter. Moreover, it fined other tech companies for content violations.
Opposition activists accuse Google and Apple of backing down to Kremlin pressure after removing an anti-government tactical voting app. The largest Russian telecom watchdog, Roskomnadzor, earlier in October said it would pursue a legal claim against Facebook citing legislation signed by President Vladimir Putin.
According to Roskomnadzor, a similar case "will be put together in October against Google." Also, it mentioned that the giant owns YouTube, as a warning.
Google, yet to react
According to the SPARK business data base, Google's turnover in Russia in 2020 was 85.5 billion roubles. So, if the fine is 5-20%, the penalty could range from 4.3 to 17.1 billion roubles.
At this moment, the search giant is involved in another important trial. So, the company is fighting a court order that would force it to unblock the YouTube account of a sanctioned Russian businessman. Otherwise, it would face a compounding fine on its overall turnover. Thus, the fine would double every week, so the company might have to close down within months if it chooses not to pay.