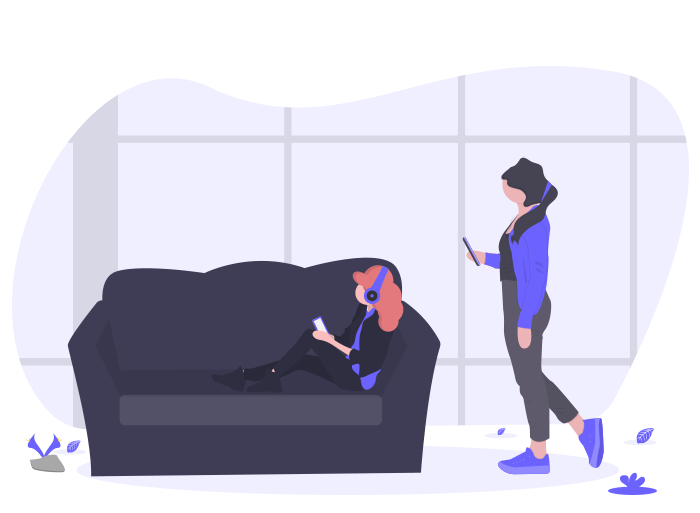 Isn't it frustrating to see your child being glued to the screens all the time? Read further to find out 7 best Android parental control apps to manage your kid's screen time and keep them safe.
Let us first understand what screen time is. It is the amount of time spent looking at a screen. (includes TVs, computers, smartphones, tablets, and video consoles) We know that kids nowadays use gadgets for education, communication, and leisure.
Due to their numerous uses, it is often challenging to control the number of time children spend using phones instead of participating in other essential childhood activities.
Health professionals are worried about smartphone addiction as they are starting to see its adverse effects on a child's health. Let us find out the top 7 best parental control apps.
Top 7 Best Android Parental Control Apps 
1. Bit Guardian Parental Control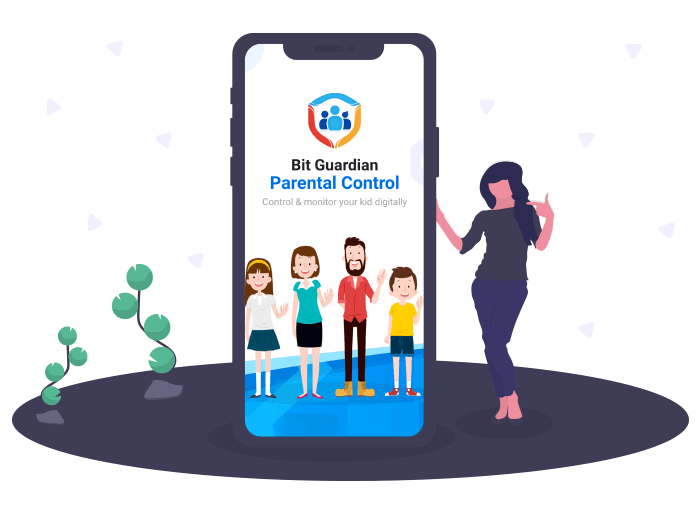 Bit Guardian is one of the

best parental control apps for android 2020

, which is very simple to install and yet technologically much advanced.

It enables parents to block unsuitable and addictive apps.

Parents can also schedule their kids' bedtime and access to other apps, in turn helping them to follow a proper routine.

The app has a feature that permits parents to create a customized home screen on their children's smartphones.

You can apply a

screen time limit

on the

addictive apps allowing them to use it for a pre-defined time-frame.

It allows you to create a virtual geofence around your child.

Your child can send you a panic alert in an emergency.

It helps you to locate your kid's phone in case it gets lost or stolen.

2. MMGuardian Parental Control App for Parent Phone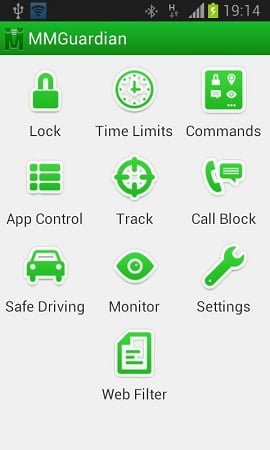 MMGuardian is a

parental control software

that is well-acclaimed for efficient and smooth functioning.

It allows you to view a list of all apps installed on your child's device. You can block those apps or games that you do not wish your child to use.

MMGuardian helps you to set up a bedtime and school time for your child.

The app helps you to locate and lock your child's phone, on-demand or scheduled.

You can apply the settings to prevent them from texting while driving.

It allows you to monitor your child's texts.

3. Norton Family Premier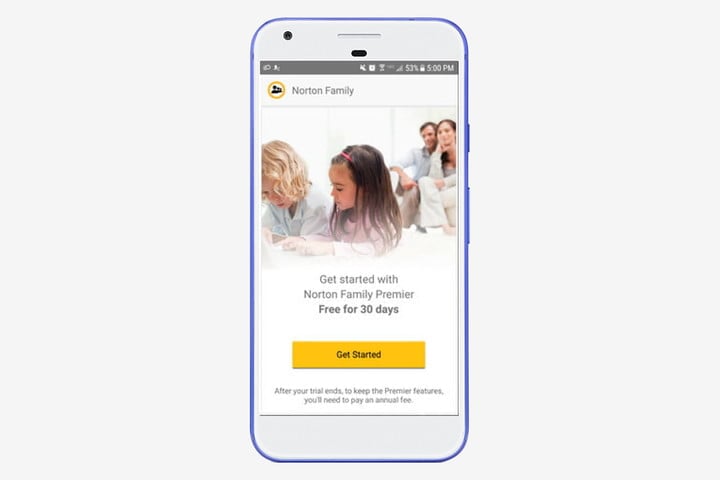 You can set time limits or schedule times of the day or week when your children can use their PC, Android, or iOS devices.

It allows you to know when your kids are connecting and what they are doing via email reports or the parent portal.

When your kid tries to access a blocked site, you will receive an email alert.

The app provides insights into the search terms and videos that your kid likes and flags unsafe behavior.

4. Kaspersky Safe Kids 2020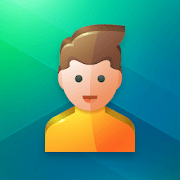 Kaspersky Safe Kids allows you to monitor your children's activities on PCs and Macs, as well as on smartphones.

It enables you to block access to adult websites and content.

This

parental control software

helps you to manage your child's access to games and inappropriate apps.

With GPS tracker, you can locate their whereabouts on a real-time online map

You can define a safe area for them to stay in, you will get an alert instantly if they step beyond it.

It lets you know when they are running on a low battery, so you can ask them to charge the device.

You get reports on their public Facebook activity, including their posts and newly added friends.

5. Qustodio Parental Control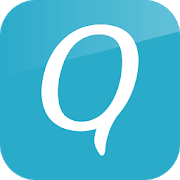 Qustodio is a

parental control app for Android

that is secure and enables you to restrict the way your children use their smartphones and computers.

You can easily set time or app-based restrictions on multiple devices from your dashboards.

Pre-designed schedules are available for various activities such as bedtime, studies, etc.

It lets you block any unsuitable websites and apps, in turn, applying

screen time control

on your child's device.

You can monitor your child's activities on social networks.

The app allows you to track your kid's device on the map.

It allows you to monitor and block your children's calls.

Supported OS: Windows, Mac, Android, iOS, Kindle, and Nook

6. Famisafe Parental Control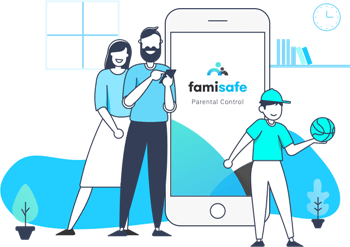 FamiSafe enables you to keep track of the apps your kids use, their favorite apps, the apps they're installing and uninstalling, and the time they are using those apps for.

The app also allows you to monitor your children's social media accounts.

You can apply web content filters to block content and individual websites that you find inappropriate.

Parents can receive automatic alerts on the potential risk of

cyberbullying

, inappropriate adult content, harassment, and more. 

It is easy to set up usage schedules; the device will be unusable during the hours you set.

7. Screen Time Parental Control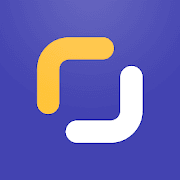 Screen Time is a

parental control app for Android

and iOS that allows you to manage your children's screen time spent on tablets and smartphones.

The app has a feature – an instant pause, that immediately pauses your child's device.

You can manage your family's screen time with one account and track any device you want to.

It enables you to monitor the amount of time your children spend on their smart devices.

The app lets you find out which specific apps your child is using and for how long.

It provides location tracking, so you can see where your child is at the push of a button.

You receive a notification when your child tries to install a new app.

The app allows you to create a geofence around your child, and you will get an alert when they cross it.

It also allows you to block the specific apps at predefined times of the day and also limit activity during study hours.

Do not allow smartphones to isolate your kids from their surroundings. Never let them watch violent or adult content, which can make them aggressive and antisocial.    
When you decide to limit your children's use of the internet, take into account how they spend time on their devices. Keep their smartphone addiction in check by encouraging them to use cell phones more for productive activities and in moderation for leisure.
Use any of the parental control apps mentioned above as your children's security guardian and inspire them to use smartphones, keeping screen time limit in mind.