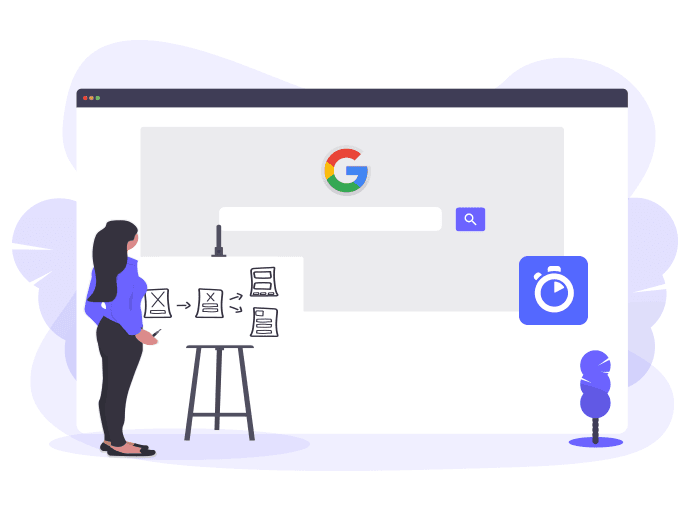 Google's notice about its intention to restrict user's data to advertisers comes into a 404 Error. Just five days after it was published on the blog, the news can not be accessed anymore.
After many critics, Google announced it would be taking one more step to guard user privacy. According to the blog post, starting February 2020, the company will stop advertisers from viewing information on websites a user has visited. Thus, it would prevent them from tying delicate search data. This includes sexual orientation, religion and politics, to individual users.
Google announced: "Like many adtech providers, we use an advertising technology called Real-Time Bidding (RTB) to enable publishers of all sizes to sell online ad impressions in real time, funding a variety of content such as online journalism, videos and music. On our RTB platform, we've taken strong measures to protect user privacy —for instance, we require publishers to obtain consent from users to serve personalised ads, and we apply data minimization practices to the scope of the data shared in RTB bid requests, including truncating device IP addresses and using only resettable user Ids."
The 404 error
Still, after less than a week, the blog post link returns a 404PHP error. Meanwhile, the company announced three more ad options for Google Images and YouTube.
Google already prohibits advertisers from using its service to build user profiles around sensitive categories. The change could help avoid the risk that any participant in auction would associate individual ad identifiers with Google's contextual content categories. These are descriptions of the type of content on a specific page, website or app. The categories  provide contextual data to advertisers about where impressions appear. Thus, advertisers avoid to show ads on types of content not suitable for their brands. Google would update the EU User Consent Policy audit program for advertisers and publishers. Also, it would continue to engage with data protection authorities. The company promised it would offer users additional control and increase transparency regarding the way digital advertising works.