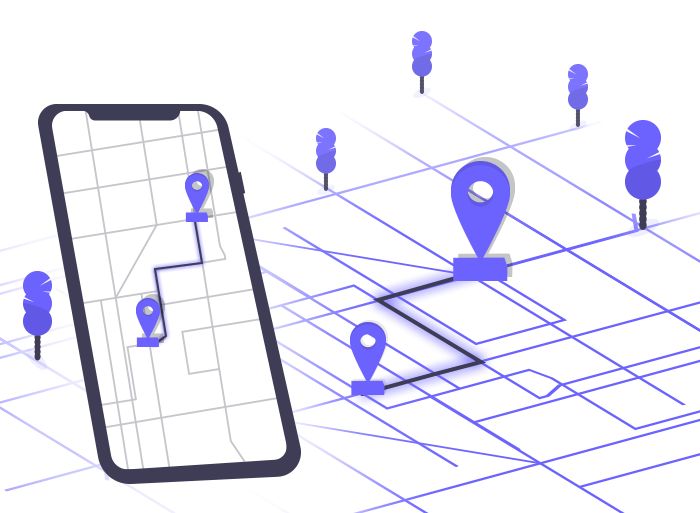 Getting children off their mobile phones and screens is nothing less than hiking while raining. Keep track of your child in the unpredictable digital world with parental control apps.
Ever since their birth, children are surrounded by digital devices or the persons attached to those. So, it wouldn't be wrong to say that children are 'growing up digitally.' In the dog-eat-dog world, it is essential to help them realize healthy concepts of using the internet.
Geofencing plays an indispensable role in 'child tracking', addressing the biggest concern of parents' about their children's safety and security. Let us understand what geofencing is.
What is Geofencing?
Geofencing is a location-based service that defines a virtual boundary around a geographical area. It uses the GPS (Global Positioning System) or RFID (Radio Frequency Identification) to trigger an action when an authorized device enters or exits a predefined location.
Geofencing does not demand to build anything physical in the real-world as everything happens digitally. Geofencing has become a standard practice for many enterprises.
Businesses are finding creative ways to use these virtual boundaries by offering coupons, notifications, engagement features, and security alerts.
But when used as kids' location tracker, geofencing proves to be nothing less than a miracle for parents.
How to track your child's location with geofence alerts?
Geofencing allows parents to set a virtual boundary around their children, based on their schedules. Then depending upon the geofencing techniques used in the kid's safety app, it triggers push notifications on the phone. The warnings are either in the form of text messages or geofence alerts.
How beneficial it is for parents to get notified whenever their kids enter or leave the 'safe zone!' Bit Guardian Parental Control is a unique kid's safety app that has a feature – GPS, which permits to create geofence surrounding your child.
How to set up Geofencing with the help of Bit Guardian?
The first step is to prepare a kid's device to allow optimum GPS functioning. You need to keep the following steps in mind to achieve that.
You must have a proper internet connection.

GPS should be enabled in High Accuracy Mode.

Google map location has been correct or stable.
Establishing Geofence:
Specify a

Center location

based on your child's schedule.

Define a sensible boundary in

Radius

(meters) (minimum radius should be 100m)

You will get notifications whenever your child steps in or out of the permissible range.
Apart from geofencing, GPS enables parents to set speed limit(km/h) on their kid's vehicle(device). You receive a warning when a child crosses the assigned speed limit.
Various functions of Bit Guardian
It allows you to block age-inappropriate apps and unknown/spam calls.

Parents can set a predetermined screen time.

You can set a routine for your child by assigning bed-time hours when the device will remain locked. You can also establish a schedule for various apps.

A child can alert the parents in an emergency with SOS and get rescued.

It is possible to locate the device in case it gets lost or stolen.

You can also restore the phone to factory settings remotely.

It enables you to create a customized home screen for your child, where only the apps you approve are shown.  
When kids reach a certain age, parents have to resort to their demand for a personal smartphone. So immense and dangerous internet world is, you never know when it engulfs your child! And, since even parents' lives revolve around the devices, it is a smart move to use technology to your advantage.
Download Bit Guardian Parental Control, a wonderful GPS location tracker to keep track of your precious child in the formidable digital environment.