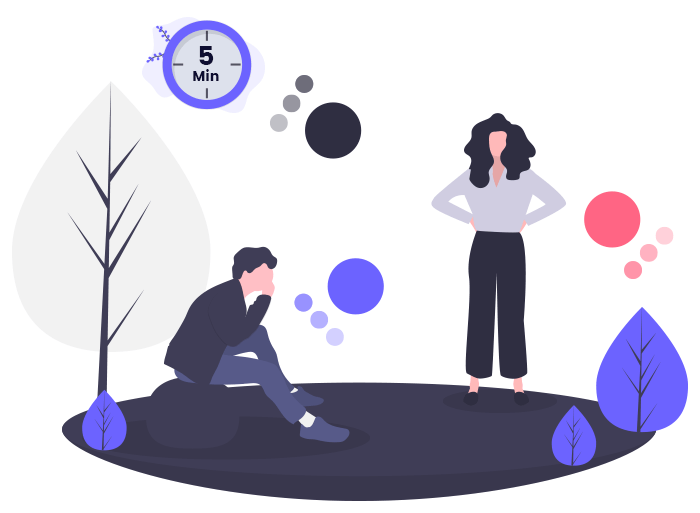 One of the biggest pet peeves of modern parenting is hearing the phrase – "Just five more minutes." The uncontrollable obsession of children in gadgets is giving most adults a hard time. Many parents have even resorted to parental control schemes, but that does not solve the purpose entirely.
Child-rearing is a mix of parental controls and smart parenting. Technology and parenting need to go hand-in-hand and side-by-side.
Why Is Parenting Harder Today?
Many factors influence modern parenting. Unlike yesteryears, where childish problems like fights, picking up the abusive language, disobedience, etc. were the only issues, parents now are dealing with a bigger catastrophe- iGen.
Parents of today's generation are more bothered about what kids are sharing on Facebook than what they share with a stranger on the flight. They keep track of kid's call logs than the number of friends the kid hangs out. The irony of life is such that a few parents find it easier to track kids because of technological advancements.
Why Are A Few Parents Happy with The Technology Advances?
The joy of parenting has no bounds since the advancement of new interactive gadgets. For immensely occupied parents, running haywire with their schedules and barely managing time to breathe, interactive gadgets are a savior. It absorbs kids for hours together, ensuring they do not step out of the house. As a result, kids make devices a source of entertainment and eventually get addicted to the world of gizmos and gadgets.
Another set of parents, leverage the GPS and parental control technology to track and discipline kids remotely. Phone monitoring apps like Bit Guardian Parental Control, play a significant role in monitoring children.  A large number of parents have benefitted from these apps, especially when they are traveling or vice versa.
In the end, it all boils down to what is right and what is wrong for the child. What parents like and find more comfortable will not help in the upbringing of the child. So, let's venture into the digital world of kids and identify how parenting can be made easier in today's digital landscape.
No doubt, parenting is no more a piece of cake, yet this job cannot be sidestepped. So, instead of looking at the problems, let's get straight to some practical solutions.
What Should You Know About Kids in The Digital Age?
Before we jump straight into the solutions, let us skim through some essential pointers' parents should learn in today's gadget centric world.
    What sort of company does your kid have?

    Does your 'child's friend carry expensive gadgets?

    Which social media accounts are accessible to your child?

    Does your kid behave differently when engaged in the phone?

    Have you ever noticed any unusual behavior of your child because of excessive screen time?

    Has your child mentioned cyber threats like cyberbullying or stalking?

    What are the latest trends in teenager's digital life?

    Are children aware of the online footprint?

    Are kids aware of social media privacy settings?
These are just a collection of the most obvious questions that parents should know.
6 Essential Parenting Tips for Today's Parents in the Age of Screen Time
 Be a Decisive parent-


Don't get clouded by other's judgment or advice. Ensure other parents or adults do not influence your rules and ideologies. As a well-wisher for your child, decide what is best, and accordingly follow the trail. Any method you use should reflect your child's interest and not the neighbor's. 

If you are indecisive about your child's upbringing and rules and regulations, ask yourself the root cause. Also, identify that one issue with your kid that is making you doubt your credibility as a parent. Even if it is smartphone addiction or eating tantrums, everything can be handled when the parent is clear – how to tackle the child.
 Learn the digital trends-


A learned parent is always better than an unaware parent. If you are up-to-date with kids' latest gadgets, likes and dislikes, age compatible shows, and all other digital trends, it will be easier to track kids' online activities and interests. And most importantly, kids will be unable to trick and outwit you on any technology-centric activity.

  
 Study your child carefully-


The biggest blunder a parent makes is treating the child like other kids of the same age-group. It is not only wrong but ultimately an absurd habit. 

Every child is incomparably unique and requires a different form of attention and discipline. Some kids are very diligent and use laptops only to obtain information while others use the internet to play pranks on young children. It is essential to treat every child based on their capability and mistakes; unnecessary actions and restrictions can be fatal for the child.
  Talk more often-


Communication plays a significant role in the art of modern parenting. Considering the job schedules and both parents working concept, it is safe to assume that parents barely get the chance to indulge in a one-to-one conversation with them. 

Make the conversation a two-way dialogue and ensure your kid speaks about their day-to-day routine. Ask your child about their friends and what is new in the online world (that does not mean a parent can be unaware of the subject).  Smartly, make your child speak and try to get more details by probing at the right time in the conversation.  Communication also requires your child to feel safe and comfortable around you. 
 Build a positive rapport –


Building a safe and comfortable environment at home is paramount. Your child will only speak and converse when they don't fear your company. 

If your child is a victim of cyberbullying and wants to fight it, they will need to confess their feelings. Instead of panicking and getting paranoid, understand the issue, and share a plausible solution. Be a positive parent and not a pessimistic one. According to experts, kids confide to optimistic individuals rather than negative. Offer kids' a room of affection and consideration and they will open up easily with you.  Also, help your child in addressing any teenage issues and relationship problems, which may play a crucial role in building trust and faith in you.
  Leverage technology appropriately-


Children are smarter and better at using technology. There is no denying that they outrank parents while using gadgets. 

Even though technology sounds like a threat, yet parents need to recognize the benefits of technology in child-rearing too.  Tools like kids safety apps, screen time control, and phone monitoring apps come in handy to safeguard children in hours of online security issues.
The enjoyment and challenges of parenting in a world of screens are numerous. However, modern parenting today can only be justified by the right mix of technology and parenting tips.