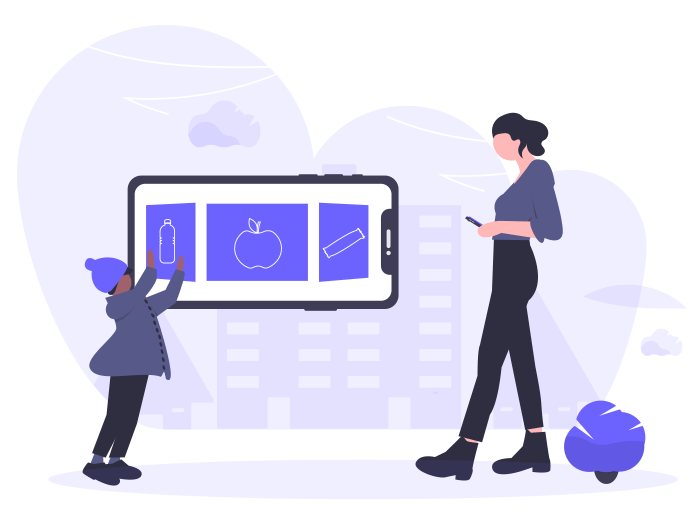 Have you ever wondered about how technology has widened the generation gap?" Do you find it challenging to raise kids in the digital era? Use parental control to keep an eye on your kid's online activities and protect them.
The universal rules of child-raising are still the same, but today's parents are dealing with an entirely new playing field when it comes to their kids. Things like technological advances and increasingly more expensive supplies have made parenting a very different experience.
Today's kids get a good part of their exposure to the digital world from quite an early age. As a parent, we must provide the correct guidance and protection as well as ingrain better digital etiquette in them for their safety.
Let us find out how technology has impacted parenting and try to follow the best parenting tips given below.
Top 7 parenting tips for dealing with the internet generation
Monitor their smartphone usage
Monitoring your kid's smartphone usage does not mean that you should watch over their shoulders all the time.
Instead, ask your children to share their passwords for email, social media, or any of the games they play online. Occasionally, inform your kid that you will be taking a look at their social media pages or email accounts. Overview the messages they've sent and received, but do not pry.
Carefully observe for abnormal activity, bullying, or for names you do not recognize. Make sure that your child is with you while you are examining his/her accounts. He can answer the questions you may have. It will help to build a foundation of trust, and they would know that you are not spying on them.
Ask them to use your phone
Even if you monitor your child's smartphone usage, you can never know if they are deleting emails and conversations before you read or not.
So, when you allow them to use social media for the first time, ask them to add their email address or social media account to your phone. This way, you will be informed about the new messages that they receive.
But, make sure you should not read those messages. You should be aware of what is going on in your child's digital world.
Discourage sharing personal information online
Children are very trusting by nature. Online predators are experts in making kids believe that they care for them more than their parents. Your child might share personal information online without being aware of the dangers associated with it.  
Kids love sharing their experiences, day-to-day activities, information about their holidays on social media. Anyone with malicious intentions can use this information to harm your child.
Tell your children about the importance of keeping private things private.
Put a timer on the Internet
Kids use smartphones to research and complete school assignments too. And we know that they are up even after you go to bed.
In that case, you can apply a timer on the modem. So, at a specified time, the internet will turn off. Kid's safety apps also help you to schedule your child's bedtime and cure their smartphone addiction.
Instruct them to avoid meeting strangers online
Pedophiles, cyberbullies, online predators often use anonymous chat rooms or known social media sites to get in touch with unsuspecting kids.'
Educate your child about Internet hazards, such as cyberbullying, online predation, identity theft.  Make them aware of the characteristics of cybercriminals. Help them to identify unknown persons' intentions and ask them to cut ties immediately if they are uncomfortable or unable to understand those intentions.
Build such a strong relationship with your kids that they would never hesitate to share their problems with you.
Without understanding what your kids are going through, you cannot guide them. Make yourselves available to your kids, so that they would never feel isolated in a problematic situation. Most importantly, never judge or demean them but instead sympathize with them and show them the correct way.
The Internet is a phenomenal yet threatening place. Make them understand the cons of technology entirely so that they can use their benefits wisely.
Use Bit Guardian Parental Control App
As we have mentioned earlier, parental control apps help you to inspect your child's smartphone activities. You can block the addictive apps, unwanted calls, apply a screen-time control, prohibit their access to the Play Store.

Using child monitoring apps does not indicate that you do not trust your child. Instead, it suggests that you care too much about them, so you cannot leave them unsupervised.
An American author, psychologist, James Dobson has accurately stated, "children are not casual guests in our home. We have temporarily loaned them for loving them. We are responsible for installing a foundation of values on which they can successfully build their lives."
Every parent ultimately aims to raise a kid who is confident, kind, and successful. Be a techno-savvy and loving parent; use parental control apps. And follow the best parenting tips that we have shared here to deal with the Internet generation.