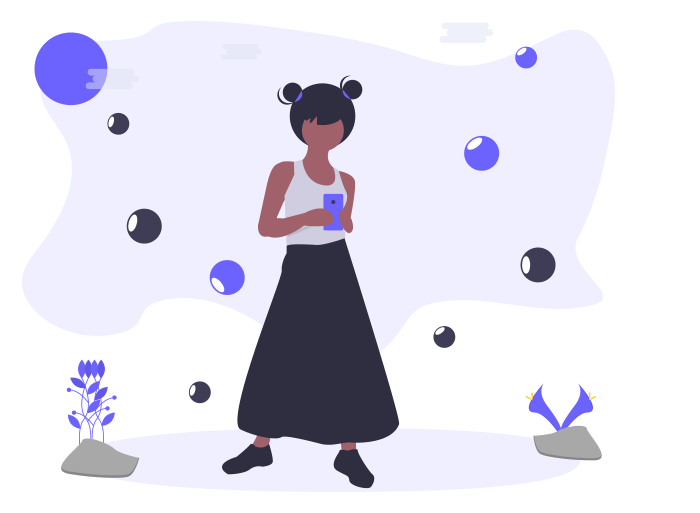 Are kids safe online? Do you know how many children are being targeted by online offenders? Is parental control app the solution to combat online threats? If you are having the same dilemma, you are on the right page. Keep reading! 
How can kids stay safe online? 
Incidents of Cyberbullying, Identity Thefts, Stalkers, Cyber molestation, and similar acts have increasingly grown in recent years. Internet and digital platforms are entirely responsible for them. However, there are many tricks in which parents need to be educated to help kids in fighting online threats. 
In spite of several kids' safety apps in the market, parents are unable to protect children from online threats and smartphone addiction. No, these apps are not the problem but the correct usage of these tools. In simple words, parents are illiterate on the proper usage of child safety apps and their capabilities. 
So, here we are to help you understand the essential tips to keep your child safe online with the Bit Guardian Parental Control. 
9 Essential Tips to Keep Kids Safe Online with An Android Parental Control App
Consider the apps your teens and pre-teens use on a daily basis. Now, the word on the street is that despite age restrictions and content rating, kids can access adult apps, beyond their age. Some apps also harness online criminals and divert the path to unsuitable content and virus enabled links. 
App Blockers play a tremendous role in getting rid of inappropriate content. The Blocker blocks malicious apps and provides a sensible option for parents to watch over all apps used by kids. One tool solving the problem of app monitoring and blocking. Interesting, right?
Block App Installation Android
Parents can get rid of any indecent and injurious app by merely denying access to the app store of the phone. This is the smartest way to handle the problem because you can halt unsuitable apps at an early stage, even before your kids are introduced to the app.
App Install Blocker works in a similar fashion. Deny kid's access to the Play Store and ensure your kid is only able to get their hands-on age-appropriate apps.  
Several parents perceive the phone and online community as a big reason for distraction. They wish to get rid of addictive apps, especially at the time of exams and sports tournaments. 
Kiosk mode allows selective apps to work on the kid's phone. A parent will be able to launch a new phone launcher on the kids' phone and allow only a few necessary apps on the child's device. 
Addiction is a bad habit, and curbing the practice takes time. While you get rid of your child's obsession with digital gadgets, try to use a screen time controller to enforce strict timings for apps. 
In the Bit Guardian Parental Control, parents can Time Schedule the bedtime and category of apps based on the child's requirement. For a more customized set of App limitations, the App Time Limit feature works fantastically.
App Time Limit, you will be able to give a dose of time management to your kid by setting a fixed number of hours on certain apps. Not to mention, your child will not be able to access the screen time beyond those hours. Although parents have the flexibility to extend the time for a single request from the kid, however, the extension is temporary. 
When it comes to keeping kids safe, more and more parents have also started using Panic and SOS alerts to ensure kids are safe offline as well because of online and offline safety work hand in hand. 
The Panic and SOS alert on a kid's phone offers a way to reach parents during an emergency. Not only parents, in Bit Guardian Parental Control, kids can also intimate 5 more trusted guardians when they are in trouble. 
The SOS siren is loud enough to go unheard by any parent. So, be assured your child is in safe hands as long as the SOS button accompanies them.
Safety is not only reactive but also proactive. With the advent of GPS enabled tools, parents can track kid's footsteps the entire day and night.  
With Bit Guardian, parents can keep a tab on kids' locations, monitor their current neighborhood with Geofencing and to put a cherry on the cake; they will be able to track kids speeding habits with the GPS tool. Isn't that tempting?
Child safety also depends on the phone's data safety. Misplaced and stolen phones are a big problem for kids, especially teenagers. Unintentionally or intentionally, they store loads of inappropriate and outrageous contents that have the potential to put kids into an awkward position.
The Parental Control App for Anti-Theft mode successfully helps in locating the lost device, rings the device to capture bystander's attention, and even better, it erases all the data on the phone with the help of the Remote Factory Reset button.
One fear that grows in every parents' mind is a kid's engagement with strangers or unreliable friends. Once the messaging turns into calling, the fear escalates, and they know that its time to get rid of those numbers. But how? 
So, the Call Blocker is the solution you need to get rid of these suspicious callers. Bit Guardian's call blocking capability allows blocking incoming & outgoing numbers, unknown & known numbers. Moreover, parents get to take a sneak peek into the kid's contacts. Download the Bit Guardian Parental Control app and keep your kids safe online.

How to Ensure Online Safety of Kids with Child Safety Apps
Today's digitized world demands to keep a smartphone or some form of high-end gadget. Moreover, the device itself is not enough, we also need a continuous supply of the internet just like electricity, and sometimes more than electricity.
It is only right to assume that parental control software and child monitoring apps, make the environment a bit safer and breathable for children. Not to mention, child GPS trackers add more value to the parental control package.
Considering all the aspects of an excellent parental control app, we want parents to make a wiser and smarter decision instead of throwing their time and money into invaluable tools. So, buck up and keep your kids safe with the best rated parental control Android app!