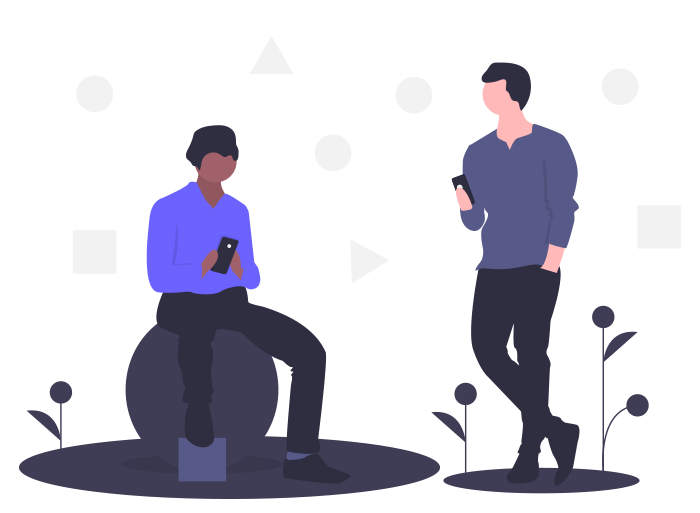 Extremely active screen life traps the very essence of real life. Screen time control can enhance our real-life experiences.
Moreover, device obsession blocks our productivity. We are so glued to our devices for binge-watching some random videos and for our surfing cravings.
No doubts, our kids will mirror these evil habits! Every kid is drowning in his devices these days. Although we all know the harms of excessive device usage. 
But we lack proactive execution means that either monitor or limit our device fascination. Even our kids need a digital supervisor to eye on their daily device usage.
A few parental control apps work as the best screen time control apps too! They calm down our mobile phone usage by putting us on a digital detox!
5 Best Parental Control Apps to Limit Screen Time
Bit Guardian Parental Control App
Bit Guardian is a wholesome parental control app that empowers parents with its advanced child monitoring features. It is a dedicated app that curbs device addiction and increases productivity.
App Blocker

controls the bad habit of an app addiction. You can easily block any app that is not suitable for your child.

App Install Block

entirely prevents your kid from downloading a new app on their device from the Google Play Store.

Kiosk mode

allows parents to create a bespoke home screen of their kid's device.

Time Schedule

lets you set daily time limits for using various apps. You can choose apps from multiple categories like media, education, social, etc.

Bedtime feature

puts an end to late-night app addictions. This

screen time control app

saves your kid from sleep deprivation.

App Time Limit

is an excellent feature to curb kid's app addiction. Parents can select a single app or create a group of apps and specify the number of hours kids will get access to those apps.

Bit Guardian serves as the best parental control app with real-time safety features such as panic and SOS, Anti-theft, etc.
It provides one of the best GPS locators, with accurate location details of your child round the clock. It also works the best as "Virtual Geofence" and tracks your kid's speed it too!
Bit Guardian proves to be the best android parental control app by its concern of the child's safety in ungodly hours. The Pick me feature is an exclusive child safety feature.

MMGuardian Parental Control App
Another ultimate way to control your kid's screen cravings is using the MMGuardian app. This app offers user-friendly features that actively helps to curb kid's excessive device usage. It is consistent and accurate for its core parental features.
Scheduled locate

 feature offers scheduled usage of various apps and web platforms.

One Of the best

child monitoring apps

with

call tracker and blocker

feature.

The unique feature of MMGuardian is -it provides age-based filtering. It also tracks web usage by viewing web links.

It helps to limit a kid's device fascination by knowing his app usage. MMGuardian tracks overall app usage and also works as 

app Blocker.

 

With this app, parents can take full charge of their kid's device and make them learn the value of time by the

screen time limit

and

bedtime feature.

You can lock and unlock a kid's device with a simple button press and curb his device dependencies.

ESET Parental Control
ESET Parental Control is a child-friendly app that protects kids from excessive usage of tablets and smartphones. It ensures a child's safety and overall well being by its extensive parental features.
Parents can get the list of most visited domains of their child.

It is a perfect web guard for your child that blocks age-inappropriate content just by adding a child's age.

You can get wearable support by responding to various notifications from your wrist.

Achieve your peace of mind by 

App Guard Blocking,

which allows only suitable apps to your kid.

One of the best

android parental control apps

that offer time-based app control. Prevent access to addictive apps during study or bedtime and discard your kid's screen obsession.

Oversee which apps children are using frequently. You can monitor your kid's app consumption by

Monitor only mode.

This app offers child-friendly communication with various reports and

child interface and communication

features.
A premium version of the app ensures 24/7 child safety with advanced screen time control features.

Kaspersky: Parental Control & Kids GPS
Kaspersky promises to be more than just a parental control app. It is the best GPS locator app that provides advanced child safety features. With Kaspersky, your kid is safe online and offline!
The free version offers us

 screen time limits

features.

Also, it allows the blocking of harmful sites and web content. Tracks age-friendly content and screen time for your kids.

The exclusive feature of Kaspersky is –

Advice from Psychologists

! Solve your doubts and dilemmas of parenting with the app's expert psychologists and their advice.

With this app, you can manage kid's app usage and put an end to his excessive app consumption. Allows total digital detoxification with its

app usage control

feature.

The Premium version gives GPS location and real-time safety features.

Tracks kid's public Facebook activity and ensures their safety on social media platforms.

Qustodio Parental Control
This app is awarded by PC Mag's Editor's Choice rating for its overall excellent features It secures the top position by it's user-friendly yet actionable ways to monitor a child's online activities.
Qustodio allows parents to monitor the web and search activities of the child.

It gives your child safe digital navigation by blocking adult content.

You can monitor kid's youtube activity with this app.

Parents can set device

screen time limits

and ensure the child's overall wellbeing.

The app gives you daily reports of your child's activity.

You can find your child on the map by the family locator feature.

Today's kids are inherently lazy and living a sedentary lifestyle due to smartphones and tablets.
They love to be glued to these screens that are taking a toll on their overall health and well being.
Most parents are sick and tired of their kid's excessive device usage. Calm down their device and put them on digital detoxification with one of the best parental control apps.